5 Summer Marketing Tips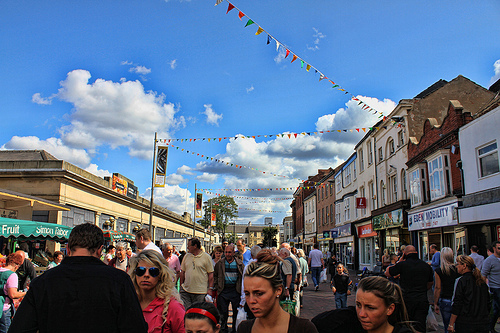 5 Summer Marketing Tips
Businesses, rejoice! Summer is just around the corner, and it's a great time to start thinking about creative marketing promotions and campaigns.
With longer days and warmer weather ahead,
businesses can begin taking advantage of the season's fruitful offerings.
Shoppers are staying out later and are keeping their eyes peeled for summer deals.
Check out these tips to see how you can get the most out of your marketing campaigns.
Grow your contact list.
It's all fine and dandy to send promotions and discounts to your customers,
but in order to do so, you must first have a sizeable contact database to work with.
If you have an idea for an SMS-based promotion, tools like mobile keywords can help you easily collect mobile phone numbers.
To collect other types of contact information like full name, email addresses, mobile numbers, and more, online sign-up pages or online forms work great.
Offer a deal or promotion. In the summertime, customers and guests of all kinds are looking for discounts.
Reel in these eager shoppers and patrons by sending them deals they can't refuse. You can make more of an impact by sending a coupon directly to their mobile phones.
A number of different mobile marketing solution providers have this tool available.
Another way you can offer savings is through or even on social media networks like Facebook or Twitter.
Your customers will appreciate the discount and you'll see sales shoot through the roof. Let your presence be known.
Whether you own a restaurant, retail store, fitness club, or anything in between, it's important to establish your business' presence on social networks.
Consumers are searching for you online and even via mobile web. And chances are, they'll be looking for you on Facebook and Twitter, too.
Be sure to lay a foundation of frequent postings on your social media pages, and keep your updates engaging, relevant, and fun!
Share your latest products and services, offer promotions, and turn your fans into customers Do something different.
This is a great time to dabble with something new and see what your customers respond to, especially if foot traffic has been lower than expected in recent days.
There are a variety of different marketing campaigns you can try.
Some options include launching a photo contest (leverage the popularity of social media to execute this one), running a sweepstakes or giveaway, or holding a mobile poll to get feedback from your customers.
Thank your customers. No matter what time of year it is, it is always important to show your customers gratitude and appreciation.
Lots of businesses have embarked upon different types of loyalty programs to reward repeat customers with free products and discounts.
Mobile loyalty programs have been gaining popularity, since they are more convenient and just as effective.
Even sending a simple eCard via email or mobile to show how much you appreciate your customers goes a long way.
Additionally, if you attach a promotional offer to that eCard, customers will be coming back for more.
Take these ideas and personalize them to launch fun and effective marketing campaigns this summer!
Featured images:
 License: Creative Commons
image source
This article is written by Sarah Chung, Marketing Specialist at Trumpia.