5 Steps To Develop An Advanced Mobile Banking App For A Better Customer Satisfaction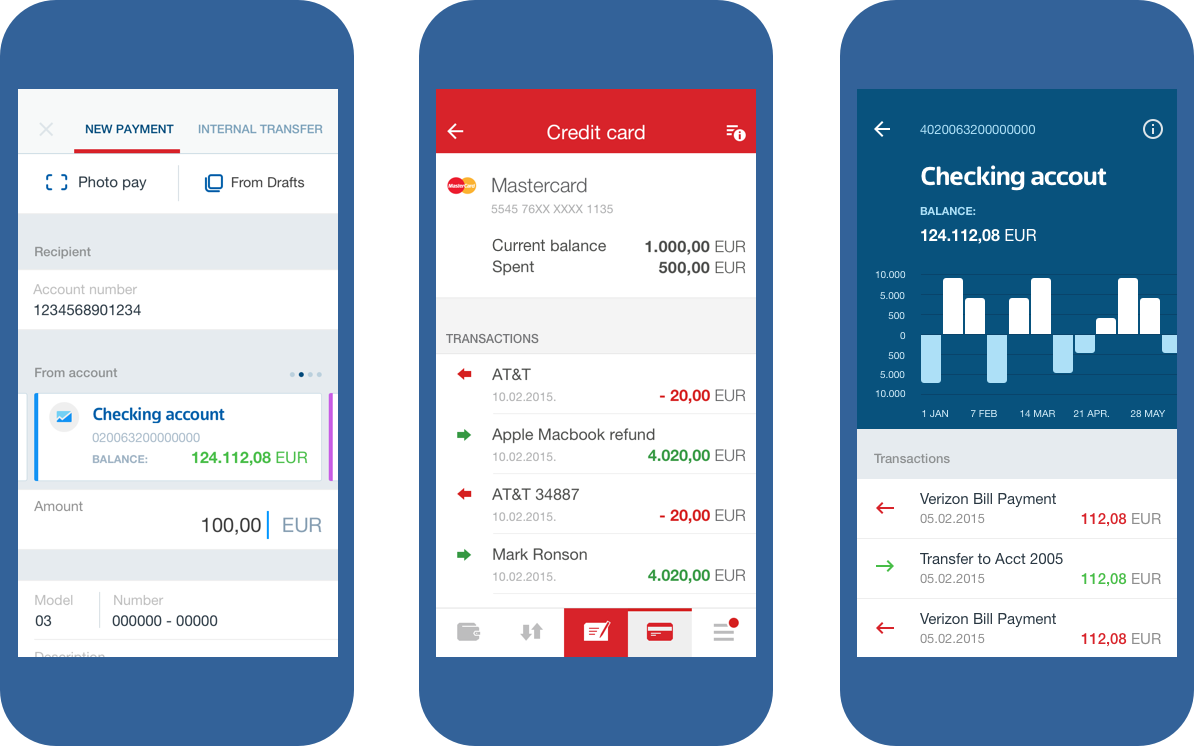 The last couple of years witnessed a big shift in the mobile banking industry. In US, the number of mobile banking app users topped the numbers of those physically appearing at branches, as per the data provided by Javelin Strategy & Research. The trend is promoting the active use of mobile apps over physical channels, i.e., a crowded line in a bank. Javelin also foretells the digital mediums will prove to be the ultimate game changer that would help users in forming their personalized opinions and perceptions about a financial institution and its impact on their daily life. The move will hugely increase the cost of failure. Meanwhile, a prominent concern is what it takes to create a mobile banking app that promises to provide a better-than-before customer satisfaction?
Some financial institutions may not have the required expertise to create customized mobile apps on their own. But it's wise when companies go forward to hire a top and reliable iOS or Android app development company in UAE or other financial hubs in the world to serve their needs perfectly.
Facilitating a smooth transactional experience
Wanting a positive customer feedback is always desired, but the task is not that easy as being said. Improving the mobile app functionality is not just including a couple of new buttons, but further requiresa seamless use besides the added features that plainly tells the institution's benefits and packages to its intended audience.
To acquire this, institutions need to see the app is installed with features that calls for a seamless transactional experience. Consider the following examples: the companies in FinTech started to portraythemselves as "convenience providers", while Rocket Mortgage's introduction of "push a button, get a mortgage" provides a quick online mortgage application form.The point is to add a quick feature that promises the most convenient and smooth online transaction.
Add a one-touch access to customer support team
Many top institutions strive to enable an online account management system that handles the customers' needs perfectly, but fails to register the significance of adequate customer support at the same time. A normal workaround requires the customer to close the app and then access the FAQ page for undergoing any specificcorrespondence such as filling out an online form. It is highly probable the time consumed will turn off the interest of even the mostloyal clients, let alone switching to a quicker and more customer-centricservice provider in case the experience worsens. This provides the perfect opportunity for developers for launching a one-touch solution where customers can straightforwardly navigate to the customer support page without getting asked to close the app.
Crafting intuitive user navigation
It is a fact that many successful and popular mobile apps greatly focus on incorporating a simple but highly intuitive navigation feature that would permit users to save time.Take Ally Bank for instance, it has employed a virtual assistant that reads instructions and guidance to customers wanting help in conducting transactions.
Effective financial management
A genuine mobile banking app can gain further grounds in the minds of your target market by associating a financial analyzer that would showcase user-friendly charts and graphs indicating income, expenses, and overall investment performance and other figures. Extra thoughts could be adding business banking aspects in the app for a more diversified experience.
Acquiring customer data for a personalized experience
A powerful customer database holds and updates a tremendous amount of personal data regularly all for the banks to capitalize for providing a better experience. Considering individualized reminders/notifications as per a customer profile are effective solutions. Take banks for instance, the institution can send an alert to a customer whose remainingaccount balance has fallen below a certain limit, when a withdrawal cash surpasses a maximum limit, etc. But let's not forget the inclusion of such personalized features should be managed on case-to-case basis and used smartly.
For example, it would be inappropriate to notify a client regarding a financial institution's bond when the maturity date has gone past due.This is what developers need to work on extensively by considering a case from all aspects. Additional use of customer data could be providing advices pertaining loans, home-refinancing opportunities, debt management, or other financial management practicalities.
Conclusion
In short, a customer satisfaction calls for some real and serious effort and implementing well-thought strategies if institutions are to make their mobile banking process as convenient and interesting as possible. And taking all the above features justifiably will only make your app more effective and potent than ever where customers are given the freedom to handle different types of financial concerns all under the umbrella of a single app.