5 Simple Ways To Improve Your Home Without Spending Too Much Money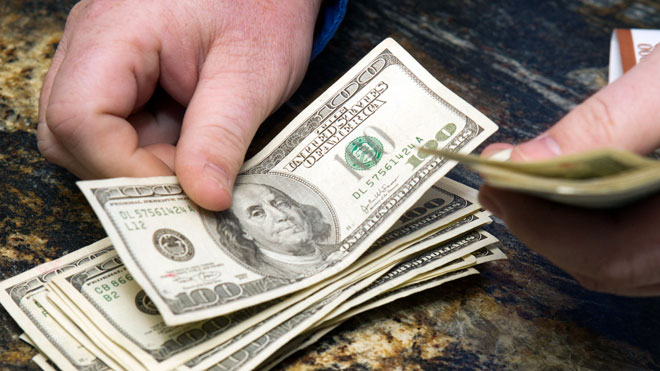 Most homeowners want to update their home and improve the overall look of the property every few years. Many improvements that are made can cost a significant amount of money. Fortunately, there are a few simple ways to increase the appeal of the space without spending a lot.
Update the Curtains
The curtains are one of the main features that often dress up a bedroom or living room in the home. Opt for hanging new curtains with a fresh shade that compliments the current season. You can also choose to use a fun print that enhances the overall decor.
Get a New Bed Set
The furniture can easily make a home look outdated, making it important to get a new bed set that is modern and contemporary for a complete transformation. You should also stay up-to-date with new comforter sets from King Linen. You can change your bedding with each season to cut back on wear and tear, as well as allow for a fresh look.
Install New Hardware
You can easily update your bathroom or kitchen by updating the hardware that's used on the cabinets. The hardware can begin to look dated after several years and can create a vintage style that isn't always attractive. Unscrew the knobs and pulls to replace them with modern pieces that are much more appealing.
Add Plants on the Porch
For added curb appeal, you can add plenty of plants on the porch for a natural touch that looks welcoming. Consider putting a few native plants on the steps leading up to your home or next to the front door for a cozy touch that doesn't take a lot of money to complete.
Paint the Walls
Painting the walls in your home is one of the best ways to improve the look of your property and allow it to truly shine. The shade that you choose for each room in the house will set the tone of the space and will ultimately determine the style that you prefer. Opt for reds, browns, and taupes for a cozy look while using blues, greens, and yellows to make the property feel more airy.
There are plenty of ways to increase the look of your home and improve the property without breaking the bank. You can enjoy minor home projects that will allow you to get more use out of the space without breaking down walls or remodeling. With a few simple touches, you'll enjoy coming home each day and welcoming guests over.