5 Harry Potter Fancy Dress Costume Ideas For Children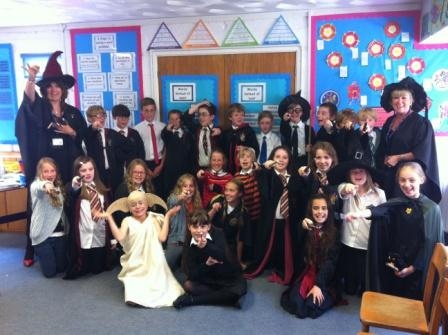 The first Harry Potter film was released in 2001. Many children started reading books because of J.K. Rowling's seven novels. Scores of stars appeared in the Harry Potter films such as Daniel Radcliffe, Dame Maggi Smith, Alan Rickman, Ralph Fiennes and Robbie Coltrane. The characters they played have inspired fancy dress costumes. In fact, there are plenty of Harry Potter fancy dress costumes which people of all ages can buy. Not only can they be worn at a Halloween fancy dress party but also to a social function on New Year's Eve. So, what characters from the Harry Potter films and novels could someone dress as?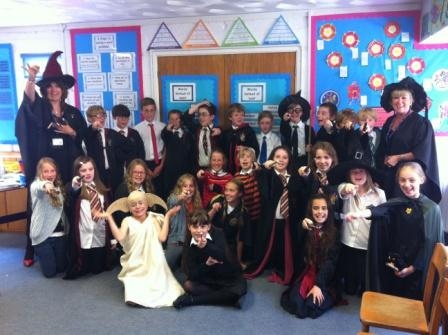 Harry Potter
The lead character, Harry Potter is the only person that can defeat Lord Voldemort. With his round spectacles and brown cape, a Harry Potter outfit is complete when a wand is purchased. A stuffed toy owl can also be bought too. This animal appeared throughout the series of films, such as for delivering post to Harry when he was living under the stairs with his Aunt and Uncle.
Hermione Granger
Harry's friend, Hermione joins Harry to fight against Lord Voldemort. To dress as Hermione, a white shirt and tie could be bought which is accompanied with a black robe. For a truly authentic costume, purchase a long brown wig. This is because Hermione's hair length is the same in all films.
Ron Weasley
Ron's ginger hair and comic timing makes him a very popular character. Harry's best friend, he is a gormless yet loveable person. Throughout the series of films, Harry's family become embroiled in the storyline. His older, twin brothers are students of Hogwarts and they too are funny. In the later films, Ron became a sex symbol – dressing as Ron could attract the attention of many people.
Lord Voldemort
Harry's nemesis, Lord Voldemort is the epitome of evil. With his demonic eyes, sharp teeth and long fingers, Lord Voldemort is a grisly character. His is a very easy costume to recreate. By purchasing a bald cap, black cloak and fake teeth, a father could dress as Lord Voldemort and his son can be either Ron or Harry.
Severus Snape
Alan Rickman has had many legendary roles in his career such as the Sheriff of Nottingham in Robin Hood: Prince of Thieves and Hans Gruber in Die Hard. Severus Snape is also another of his more well-known roles. At first, it appears that Snape is a bad guy but, as the story develops, it is discovered that he was always working in Harry's best interests. Snape has a severe look and, due to Alan Rickman's popularity, is one of the most widely chosen Harry Potter fancy dress costumes around. As with Lord Voldemort, not many accessories are required to look like Severus Snape. By wearing a black coat and donning a shoulder-length wig, a Severus Snape costume is complete.
These are some of the many Harry Potter characters which can be worn as at a fancy dress party. Dumbledore, Draco Malfoy and McGonagall are also popular options when looking for Harry Potter fancy dress.