5 Great Apps To Share Your Favorite Photos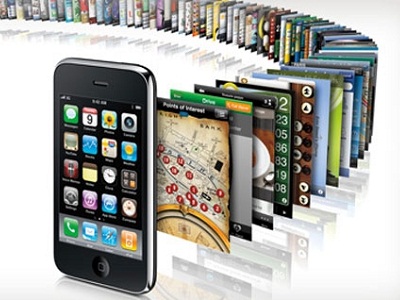 Technological advancement has allowed people to get more wonderful phones, smartphones and the tablets which they use for communication purposes as well as taking good personal photos of the strange things they come across, the places they visited and just natural occurrences that leave people perplexed and share them with others on the social media.
There are several apps that can be used to help people take and share photos from their smartphones and the tablets, these apps always allow users to take photos which are more than ordinary.
Discussed below are the 5 Great Apps to Share Your Favorites Photos with your friends and followers.
360 Panorama (Android and iOS)
You can take shots of your favorite items and sceneries with your 360 Panorama app. What makes the panorama apps ideal is that it processes photos in the real time. Therefore, you will be able to see your panoramic shots unfold as you take your favorite photos.
You will not need to wait for every frame to be processed with this app. This app allows users to share photos with friends and family in the social-media networks such as Twitter and Facebook. The users also can email their favorite photos to others.
PhotoGrid (iOS, Windows Phone 8 and Android)
This is an app specifically used for photos on the Instagram. It will allow you to create variety of collages that you can share on the Instagram and other social media such as Facebook, Twitter, Zinzzchat, Picasa, Tumblr and the rest. With this app, you will be able to choose from different collage styles, modes, grids or frames that suit your needs.
To rearrange pictures on the grid using this app is very easy, just shake your phone and you will be done. Other adds-ons in this app include decorative background, stickers and fonts that you can use to insert texts into photos.
Camera+(iOS)
This is the best app for your iPhone; this app does a lot to your photos than just letting you to customize them. This app is vastly popular and superior to Apple's built-in camera-app. It includes tools that can help you to take faster and better photos.
The Camera+ app offers several custom filters, photo borders plus some other many personalization effects that you can apply before and/or after saving the photo to your camera-Roll. With this app, you can layer filters and effects on top of each other; you can also edit your photo using this app, crop it, rotate it and ensure it is right before sharing it to the rest of the world on a social media platform.
Instagram (Android and iOS)
This is probably the most popular app for photo editing in the market today; this app is favored by numerous tablet and smartphone users due to its multifunctional properties. This app will allow the user to take photos, filter them and add effects to them. The Instagram also acts like a social network for photo lovers.
You can post photos and share them easily to your family, friends and followers. The good thing about this app is that, you can connect it with both your Twitter and Facebook accounts and be able to share with friends.
The Instagram app has both standard and custom filters that allow the users to add some special effects to their photos in order to have photos with more depth.it also has the "selective focus dropper" which is quite useful to photo lovers. The advantage of this app from the rest is that you can access it through your personal computers too apart from the tablet and smartphones.
Snapseed (Android and iOS)
This app was launched in 2011 as Snapseed mobile for the iPad. The Snapseed allows its users to edit a part or the whole photo and it is very easy to use. The app has the auto-correct function which can work wonders in your picture's contrast, brightness, texture, color plus the other similarly very important elements of your photography.
The app also houses several effects and filters that you can use to make your photos appear attractive. This app will allow you to share your pictures by uploading them on Google + and other social media. However, this app is not for free and you will have to shed some dollars to acquire it.
Using the above apps is not only fun but can also bringing the world closer to you! You can send and receive good photos from friends and family staying away from you therefore making you to be updated on what is happening in other parts of the world, they can be also a form of entertainment as taking photos and editing them is fun and has a learning experience.
Featured images:
License: Image author owned
Andrew Kim is a full time web entrepreneur, writer and webmaster who lives in Queens.