Get To Know Why Samsung Galaxy S6 Is The New Craze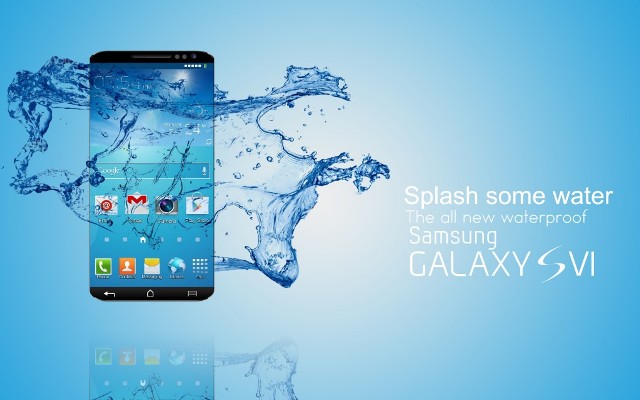 With the advancing Smartphone technology progressing at a speedy rate in the last couple of years, Smartphone users are always expecting improved gadgets each and ery year. This explains why most Smartphone fans have been spending so much time on the Internet just to get some information on the latest gadget in the Smartphone's market. As such, so many people are now talking about the Samsung Galaxy S6, which is probably the most recent development in this mobile phone's market.
So, what has made Samsung so successful? Well, as it is, Samsung has managed to keep a good reputation as far as the S series are in question due to high quality in the devices they have launched over the years. In the galaxy S range of devices, the screen size has slowly increased with each and every new model with the most recent device featuring a 5-inch Full HD display. Worth noting is the fact that Samsung Galaxy S6 will feature a 6-inch Full HD Super AMOLED touch screen display.
Even with the fact that the launch of Samsung Galaxy 6, and Samsung galaxy s7 is too far off, fans are already speculating what this gadget will look like. This could be attributed to the fact that the Galaxy Smartphone line has provided fans with better gadgets year in year out. This has been especially so the case in the S4 series.
Evolution of Samsung Galaxy S6
So, how did the S series come about? Samsung started Galaxy S series in June, 2010 and an assortment of variants were released in a similar name with dissimilar model numbers. Galaxy S i9000 was the very first model of this series. Total sales of Galaxy S device reached 25 million units. After the huge success of Galaxy S, Samsung released the Galaxy S2 which was launched in April, 2011. This second model was even more successful as the company recorded 40 million units all over the world. The Galaxy S3 and S4 were not left out either in the race of selling. This is for the reason that, it crossed 60 million units and 40 million units respectively. This goes a long way to show that Samsung has earned good name in the eyes of their clients. This also explains why Galaxy S6 is a trending topic among Smartphone users. So what are some of the specs that the Smartphone users are anticipating? In essence, the things that people want to see in this new gadget are just but limitless. Here is a list of the dream expectations and specs for Samsung Galaxy S6 according to various websites on the internet and news availed online.
Every mobile phone owner dreams about a phone that can keep working, without necessarily having to charge it up every other minute. So, how about a Smartphone that is eco- friendly? That would be quite interesting to think of. According to most futurists, the week- long battery is clearly one of the most promising spec to be featured in this gadget. This is expected to be up to 5000mAh. If this is what Samsung has up its sleeves, then Smartphone users will be privileged to have a high powered processor that will support this Android phone running for a week in just a single charge. This way, energy efficiency will be greatly improved. This will therefore not only be a good thing for the users, but also for the environmentalists. If this is true, then, users have something to smile about as they will in a way contribute to a greener environment which will be quite interesting.
High Frame Rate Recording
A high frame rate recording will with no doubt change the standard of transportable video among handsets. With this 4K Ultra High Definition device fans can expect a device with a resolution of up to 2560 x 1440. This is probably what every Smartphone user is dreaming to have.
With the much anticipated Galaxy S6, people in love with photography have a thing to smile about. With a 20 Mega Pixel rear and a 4-7 Mega Pixel Front camera, photography is only headed to be better with more clarity and sharpness. Rumor has it that the camera module closely resembles the Nokia EOS whose photos were recently leaked. Even so, rumor has it that Galaxy S6 will be using physical buttons that would probably have died out by the time we reach 2015. This will be a big turn off of course but one that people will easily overlook, considering the many other exciting features.
Price is with no doubt one of the most sensitive things that people want to know when it comes to buying a given product. It is for a fact that Samsung S6 will probably feature the most advanced hardware and software in 2015. The question therefore is: will the gadget be under a fair price for the customers? Well, the answer is yes. Today, the most expensive phablet / Smartphone from Samsung is the Galaxy Note 3 retailing at 770 USD in most of the countries around the world. The maximum price of the Samsung Galaxy S6 will be 750 USD. What's even better is the fact that the gadget will be sold at discounted prices at later dates after its launching as it was the case with previous models. This goes a long way to show that the gadget will be quite affordable to most Smartphone users.

With the finger print sensors, security is headed to be better. With fingerprint sensors it will be hard for anyone to operate a stolen device hence theft of such like devices will be quite minimal. With such authentication methods, maximum convenience is expected. This also means that this might be the end of passwords which can be quite cumbersome. With the gadget, online identity will be quite easy not to mention that fraud will be easily dealt with. With this kind of security, Any Smartphone user will want to buy this gadget once it's released to the mobile market.
Nothing will be more exciting that having a gadget that can power up without necessarily connecting it to the source. With wireless charging, one will be able to charge the device remotely as long as they keep within a given distance from the source. Nothing will be more exciting than charging the gadget when it's still tucked in the pockets of the users. That will be quite interesting an interesting spec, right?
No one wants to buy a Smartphone that is not outstanding considering that one gets to part with quite some bucks to buy it. This explains why one of the most interesting specs of the Galaxy S6 will be the design. It is one that many fans will be able to easily make fashion statements with little or no other added efforts. In addition, it will be lighter compared to S5 and S4 with a thickness of 6.9 mm.
A spec also worth noting with the Galaxy S6 will be its lightness. This light weight feature will make portability even better. Better still, the body is expected to have a metallic body which is quite outstanding. This will cater to the rising demand of Smart phones with a metallic body. Nowadays, people are of the opinion that plastic is cheap hence are demanding for a metallic body in the Smartphone's as opposed to bodies made of plastic. The Corning Gorilla Glass Display will also be a spec to look forward to in the Samsung Galaxy S6 for people who are looking forward to making fashion statements with their phones.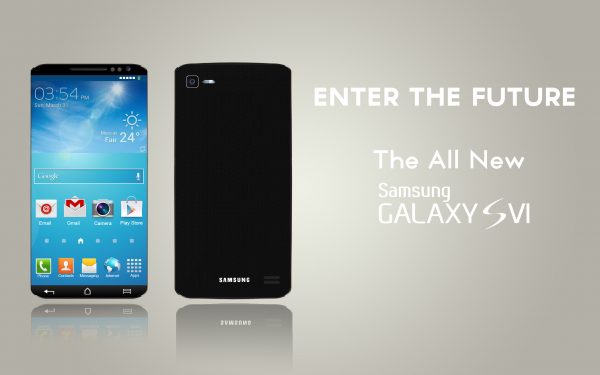 Screen Display
To make it even better, this Smartphone will have full HD AMOLED display screen of 4.5 inches as well as larger edges. The large edges will cater to the youngsters who are constantly looking for larger screens in the Smartphones for them to enjoy various things on bigger screens. Also worth noting is that the gadget will be resistant to both dust and water, a technology that most users are anticipating. This will rule out the eventualities that one will have to go through a rough day when their phones accidentally fall in wet places. However, users should be warned that the design is rumored to have borrowed a lot from the flashy Apple iPhone and HTC One. If one is not in love with these two models, then they might as well get disappointed with this one
Memory
The memory is probably one of the spec that is hard to overlook when it comes to buying a Smartphone. This is for the reason that, the size of the memory greatly determines what one can store in their Smartphone. If you have a lot to store, then this will be a gadget to look out for as soon as it is launched into the market. As far as memory is in question, Galaxy S6 is expected to have a 64 GB for internal-memory as well as an Expandable 128 GB space. In terms of performance, users can expect improved performance given the Exynos 5 Hexa-Core processor that will have 4GB RAM. If this will turn out to be true, then the smartphone lovers can expect it to perform better than the current laptops. The capacity to control all Wi-Fi enabled printers as well as air gestures to control the phone is one of the other features that fans will be quite happy with.
What Are Some Of The Things That This Phone Is Expected Not To Have?
It is important to note that, Samsung Galaxy S6 will not feature terminal sockets or even audio jacks. This is for the reason that, everything is expected to go wireless in the coming days.
Samsung Galaxy S6 Release Date
One of the most speculated things about the Samsung Galaxy S6 is its launch dates. As it is right now, the launching of Samsung Galaxy S6 may not be anytime soon. It could be as far as two years from now, However, if the current rumors on various websites are anything to go by, then the release date of the Samsung Galaxy S6 will be somewhere around February 2015 either before the launch of Apple's iPhone 6 or after the release of Apple's new phone.
Latest News
According to recent news and rumors, it is hoped that the Galaxy S6 will be the very first device to feature a flexible screen in the Smartphone industry. Recently, the Samsung Galaxy S6 concept render doing rounds online portrays a device with specs worth dreaming about: A fine-looking GravityUX that runs on Android 6.0 is just a tip of the iceberg.
Conclusion
If the above specs are anything to go by, then it is for a fact that this is the very Smartphone that fans will be dreaming of having. Smartphone users will enjoy added features unlike in the previous models. In addition, there will be improved performance in quite a number of applications. So, come 2015, fans can be sure that there will be sure that there will be an upcoming flagship that will be worth buying. However, quite some bucks will have to be saved for one to acquire it.
In addition, fans may have to wait a little longer to have this gadget, as the speculated launch dates cannot be fully relied on. However, if all the added features are to be incorporated in this new gadget, it will be one that will be worth the wait. For latest rumors and news on Samsung Galaxy S6, the internet will be an incredible source to get you updated. However, it is important to remember that Samsung has not yet made any official statement hence; all information should be considered as mere rumors. For official updates, following the Samsung page will be far much better than relying on the rumors on Samsung Galaxy S6.