5 Fun And Exciting Things To Add To Your Bucket List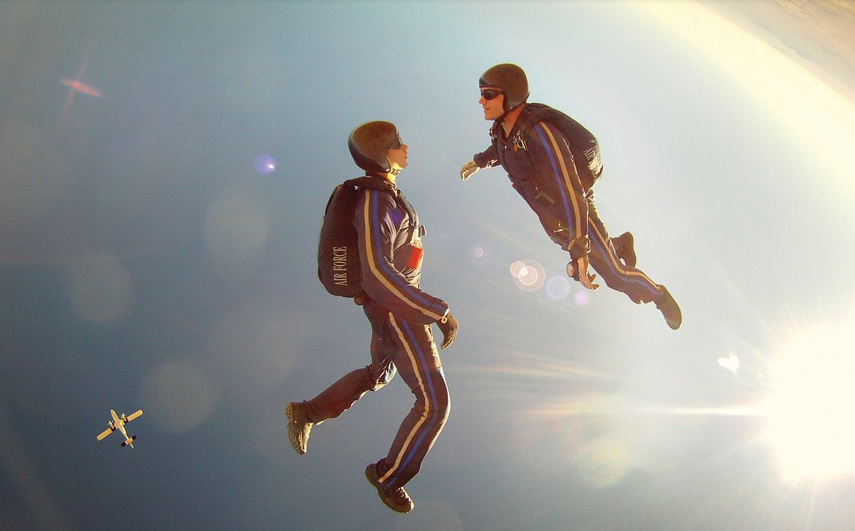 No matter what your age is bound to be some activities that you have been dreaming of doing your entire life. Some people enjoy doing activities that are death-defying while others simply want to travel, or make a difference. An easy way to make sure you tackle the fun adventures that you want to conquer is to make a bucket list. You might not be able to complete everything you write down, but you can slowly work your way through until you have lived a satisfying life that you enjoy. Here are some activities that you won't want to skip out on!
Sky Diving
If you're not afraid to set your sights high in the air, then consider sky-diving. This is an activity for those who aren't afraid of heights as you venture into a plane before falling through the air. After a few moments, you are pulled to safety by a parachute so that you can enjoy a delicate glide back to Earth. Some people might say you haven't lived until you've been sky diving. If you are brave enough to take the plunge this is definitely something that is worthwhile.
Traveling
Whether you're going to see the Eiffel Tower at night or visit the Galapagos Islands and the turtles that live there, traveling is a fun adventure for everyone. Be sure to set your sights on your favorite destination. Start saving the money now so that you can be sure to explore as many areas as possible while purchasing souvenirs to remember the trip. It is also a good idea to make a scrapbook of your adventures so that you will remember all of your fabulous adventures.
Save A Life
When you get to the point that your body is no longer able to go on, consider talking to family members about organ donation or other ways that you can save someone else. Those who are in Hospice care can make requests to donate blood, organs or money to help others. Nursing staff at Hospice locations, such as those at Cornerstone Hospice and Palliative Care, will make your final days as comfortable as possible while you still mark activities off of your bucket list.
Sharks
Although they may look intimidating, it can be a fun experience to swim with sharks. Find a guide who knows of an area that is safe to swim so that you can enjoy the sights of the animals as they swim in the water. There are some sharks that are gentle compared to others, allowing you to get a hand on them while you're exploring.
Climb A Mountain
Whether it's Mount Everest of Kilimanjaro, try your hand at climbing one of the highest mountains that you can find in the world. You might have to take a few courses in climbing so that you know how to manage the equipment and climb safely up the mountain, but once you're on the side of the mountain looking up at your destination, it will be worth the time invested.
Overall, a bucket list is a way for you to set goals in life. You don't have to accomplish everything on the list, but it's fun to see how many things you can check off. Find a friend to share the adventures with to make life more exciting before you're unable to enjoy what life has to offer.