5 Crafty DIY Projects You Need to Try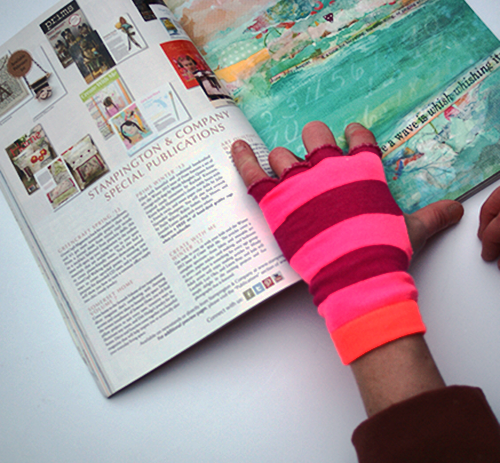 Arts and crafts are a popular activity for every age group, and there should be no wonder why. Creating art through DIY crafts projects is loaded with side benefits, whether you're seeking to just "flow" and be in the moment to de-stress, or are seeking to be proactive when it comes to maintaining your emotional and mental well-being. Believe it or not, arts and crafts projects aren't just an enjoyable and satisfying way to express yourself. Scientists have done studies that show that creating art — and literally anyone can do this — can actually decrease anxiety, lighten the symptoms of depression, and can even train your brain to be more creative and better at solving problems in your everyday life. DIY YouTube channels are home to some of most creative and simple tutorials on how to jumpstart your DIY lifestyle.
With that said, the following five DIY craft projects are just a sampling of the possible art projects you could take on. Also, though these projects could be done by anyone, they're mainly for teens and young adults. Enjoy!
DIY Clothespin Picture Frame 
This project is a great and eye-pleasing way to display a whole lot of pictures in just a little space. There's plenty of ways to decorate it, by for instance coloring the clothespins with stain, clear lacquer or paint. You could also dress up the cardboard circle with a seasonal wreath.
Quick and Easy Hoop Earring
These are professional looking hoop earrings that have wide appeal, so you can create as many as you want to give to friends or even sell for a profit. For this project, you will need a set of round nose jewelry pliers, a couple of different types of beads, round ear wires and regular ear wires. If you are looking for an added challenge in your DIY earrings, visit this site to learn how to make your own ear wires in nearly endless combinations and varieties.
DIY Fingerless Gloves

This is a fun and cheap way to make some festive fingerless gloves. Many stores with a clothing department (including dollar stores) have a big selection of colorful and interesting patterned socks for kids. To cut expenses for this project even further, re-purpose a used pair of colorful socks — or mix and match singles — to create a unique and cheerful pair of fingerless gloves.
DIY Lightcatcher
This is a perfect project for the warm, sunny days of spring and summer. To make your own suncatcher, you'll need plenty of plastic pony beads, a cake pan, a mini muffin pan, a drill with a small bit, a block of wood (to drill the holes in your suncatcher) and string to tie it all together, preferably some stretchy jewelry cord.
DIY Wood, Thread or Rope Keychain
Make a keychain with a small piece of rope tied in a Monkey's Fist knot, or use thread to make a beautiful embroidered tassel keychain. If you're feeling particularly ambitious, use a wood burning tool and let your imagination take over to create a pretty design on a small piece of re-purposed wood.
Whether you're a DIY'er yourself, or you're just looking for some more exciting home projects to get the kids involved in, put down the online poker account for a few seconds and check these out. It'll be a fun project for you all to work on together, and you'll be surprised just how cool and functional some of these projects can be.