3 Reasons Schools Should Prioritize On Sports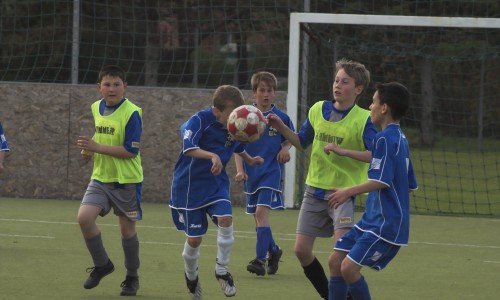 High school is the time when we prepare for the future through participating in positive activities, getting good grades and making friends. Unfortunately, budget cuts have forced multiple schools to opt out a number of beneficial activities, including involvement in competitive sports. Many schools need to spend their limited fund for academics purposes.
It is understandable because academics should come first, but by sacrificing competitive sports involvement, students may not have complete high school experience. They can't achieve optimum academic levels, which are needed for them to develop into well-rounded adults. Here are benefits of competitive sports in high schools:
1. Promote encouragement and bonding among students:
Parents, teachers and administrators may fail to realize that teenagers need proper outlet for their physical capacity. By participating in competitive sports; it is possible for students to release their emotional responses, maintain healthy physical condition and develop motor skills. Stressors can be overwhelming in academics situation, so it is important for students to participate actively in any kind of physical activities.
By performing sports regularly, our body releases endorphins, which increase energy and decrease depression. School shouldn't require specific grade average to allow children participate in sporting events. Sports can increase bond among students and encourage them to achieve more in other education areas. In fact, students who do well in sporting activities also have decent grades due to their improved motivation.
2. Boosted morale and support:
Sports activities allow the whole school to gather together where they can cheer and support one another. Students who struggle with social relationship are advised to participate more in sports activities to make friends. When students cheer on their sports team, the entire school will enjoy better morale. This could provide them with proper distraction for typical stressors at schools.
This also allows teenagers to remove the negative perception that schools are simply educational prisons. The increased pride also improves motivation and encourages students to achieve more in all aspects. Better morale will result in improved academics performance. Students who are active in sporting activities have a sense of achievements and this encourages them to be better at other things as well.
3. Graduates will look back on their high school fondly:
When adults look back on their high school time, they will likely remember sporting activities and other exciting activities, instead of their time at classroom. They will look back on these occasions fondly and expect their children to have similar experiences. This will encourage parents to put their children at the same high school. Consequently, schools can have new generations of students who have the same kind of expectation as their parents.
High school time is one of the most precious moments in students' lives and schools should make sure that students can have the most out of this situation. High schools that lack exciting sporting events could be seen as less interesting and students may feel bored more easily. It is important for schools to continuously motivate students and make the learning environment feels more dynamic.
The Author's hobbies includes playing football, video games and learning small business seo services tips and tricks.