3 Factors Google Uses to Rank Your Travel Business in Local Search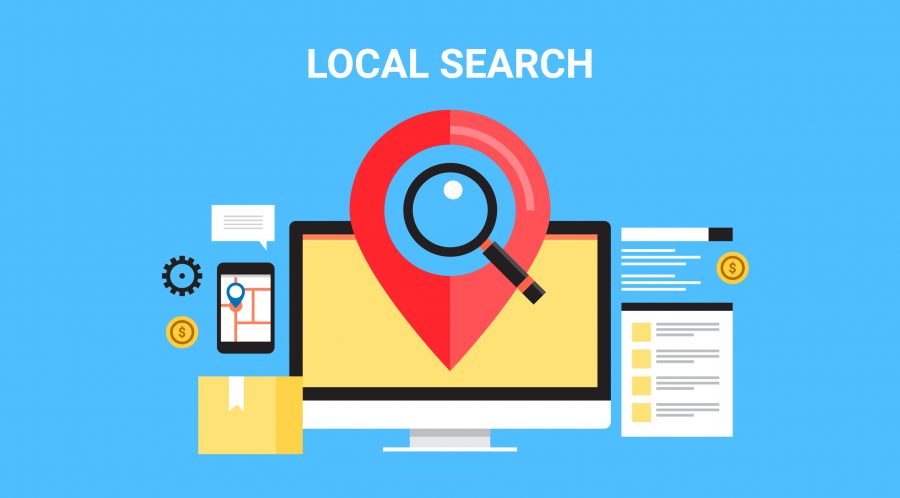 It's not an overstatement to say that Google plays a vital role in the success of your travel business. But, while anyone can optimise a local listing, getting ranked in Google local search is a bit more difficult. There's a lot to think about when you are trying to get your business noticed and knowing what to do to improve your rank in search results can be tricky. Where do you start? What do you look at? Well, there are a few things you can consider when developing a travel digital marketing strategy to improve your rank in local search. Here are three factors that google uses to rank your business and what you can do to progress your rank.
1.      Increase your Relevance
Make sure you have completed your Google My Business information and that it is up to date. This includes verifying your location and address, showing your correct opening times and include photos. What is your Google my business? This is how your business can be found on Google. Once you register you will be located on Google maps and within search results. The more you include about your travel business and your specific services you will more likely feature in the top three of the relevant results.
Reviews are also really important when it comes to your relevance. You want reviews not only to show how great you are but that you have customers visiting too. The more google reviews your business has the better, positive ones especially. But of course, you need to manage the reviews too. Take the time to say thank you for customers leaving a positive review and address any negative ones. Showing you care is a big plus to brands, the relevance factor is something you should remember as important across your website too, using relevant keywords and updated location information.
2.      Make Distance your advantage
You want your business to be identified by your location in order to attract users in your area. The distance factor is important when it comes to customer searches. If someone is looking for a travel business in your local area you want to make sure you feature in those search results. Make sure everything is filled out in your Google My Business page, so it shows users and Google where you are. It is essential to provide your exact location if you want customers to find you by Google Local Search, as this is the only way distance is truly calculated.
Many users want to support local businesses and showing you are happy to have local and loyal customers is great. Look at your local competitors and think of ways you can improve your brand to encourage customers to visit you instead of any of the others. It might be you have a certain style, offer services others do not or your value for money. Put across your strengths as the local travel business to go to for what your customers need. Featuring in Google local maps is an excellent way to get noticed, so make sure your business is featured there.
3.      Boost your Prominence
If you improve the knowledge of your where your business is and what you do, making it more popular, then this boosts your prominence. To increase your brand recognition and reputation there are few things you can do. This include having plenty of good links to your website, receiving positive views and a good overall online presence. If people are talking about your travel business on different social media platforms, on various relevant websites and leaving reviews then your reputation will spread. Offering great content is a way to keep customers coming back to your website and in turn improves your prominence when it comes to your rank in regular and google local searches.
Get your business featured in blogs to promote your online presence. Share great engaging posts that give your business credibility and improve your reputation. Make your business page and your website an extension of how you want to be seen. Everything you put your name to or are featured in needs to be how you want your travel business to be perceived. Boosting your prominence is one of the best ways to be featured by Google local search.
What other factors are considered?
As well as these top three, there are other factors that are considered too. Here are a few other things to consider when looking at your Google local search ranking.
Making sure you pay attention to your landing page. You should ensure your page title, headings, meta description, and alt tags are up to date and include all the keywords that will help your ranking. Your landing page should be at its best and give all the
Look at your behavioural signals. This includes your click through rates, bounce rates and call to action. This will show you how long your visitors spend on your website and what they navigate whilst they are there. Can you make people stay on your website for longer? This is a question you should ask yourself.
Personalisation is important including making sure your site is mobile friendly. Your rankings will improve in turn as more and more people are using their mobile devices to access the internet. If they can't see your website properly, they will move on.
How to monitor your business rank
To see how you are doing in terms of local search ranking you can obviously do your own searches to see where you come up. But you can also use tracker tools which give you plenty of information and track your ranking. These tools also give you some tips as to what key words to use for optimizing your area specific webpages.
These are particularly good if you are developing a marketing or SEO strategy for your travel business as you will be able to follow what is working well and what you need to improve on. Once you have analysed your tracking results, evaluate how your business rank is doing and then make changes as necessary to improve your business rank.
Now increase your travel business rank in local search
As you can see, if you consider the factors of relevance, distance and prominence then you are likely to improve your local search ranking and draw more local customers to your business. There are a few other things that affect your ranking, but these are the top factors you need to consider. So, set a target make a plan, including all of the factors that affect your rank and get to work improving your travel business ranking in local search.
Do you need to improve how your business is featured in Google?
There are some simple changes you can make in order to increase your chances of featuring higher in Google local search results. The ultimate goal would be to make sure you are top ranking when someone searches for services you offer in your local area. If you think your travel business could do with a boost, start small and work your way up, making small changes can get you big results.