Will Google and Starbucks New Partnership Bring More Loungers to Starbucks Locations?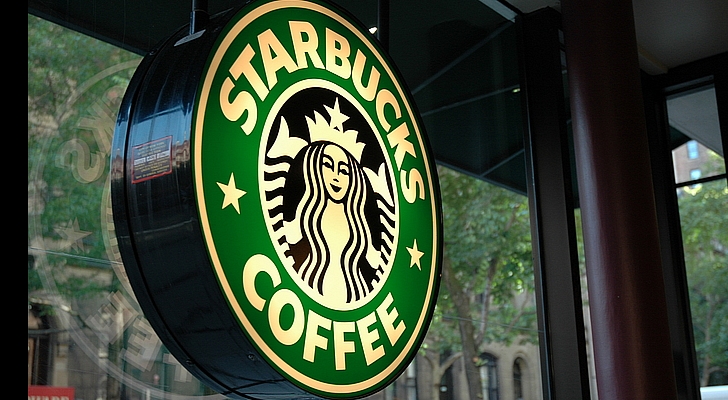 After Starbucks announced it would be offering free Wi-Fi for its customers in July of 2010 (a competitive response to McDonald's besting it in a coffee taste test and offering free Wi-Fi in certain locations), one had to wonder about all the customers it was attracting with their free services. If their next move was to partner up with Inktechnologies to make printing easy for their customers, they would have trouble getting people out of their stores.
Still, is free Wi-Fi good for business?
Some of its stores in New York City started blocking outlets so the computer crowd would move on a little faster. With mobile and laptop users requiring increasingly faster connection speeds for streaming video and downloading large files, Starbucks' free Wi-Fi was becoming a popular place for millions of Internet users.
Partnering With Google to Increase Wi-Fi Speeds Tenfold
Starbucks has decided to double down by switching from AT&T to Google as their Wi-Fi provider to their 7,000+ locations. Currently their stores are connected with a T1 line for 1.5 megabyte speeds. Google claims they will bring speeds ten times that. Customers in cities with Google Fiber can expect speeds 100 times faster.
If Starbucks managers are concerned about too many loungers hanging about their stores, sucking up free Wi-Fi and electricity while buying too few lattes to pay for it, why promise faster internet speed?
Contrary to reports from individual New York stores, Starbucks corporate wants to make its restaurants more desirable for people who do more than grab a coffee. As Adam Brotman, chief digital officer for Starbucks states: "Every day, our customers rely on the free Wi-Fi at Starbucks to study, work, connect with friends or just relax."
Shelter From the Storm (and Homework, Too)
During Hurricane Sandy a year ago New Yorkers became acutely aware of the importance of Starbucks. So important that store closings there are now included with those of schools and government offices. Starbucks, like McDonald's and the local library, bridge the gap for those without internet access.
"The free internet connection at Starbucks has become an important part of many communities over the years, such as in the aftermath of Hurricane Sandy, or for students without internet at home who do their homework at Starbucks." ~Google Blog Post
You can sit in your local library without anyone expecting you to buy something at the counter while you use the Wi-Fi signal. But libraries tend to close early and are open for fewer hours. Students using their devices at McDonald's and Starbucks highlight the persistence of the Internet gap in education. Together, McDonald's and Starbucks have 4,000 more outlets offering free Wi-Fi than the 15,000 Wi-Fi-enabled public libraries in U.S.
Perhaps it's best from a business standpoint to understand and even encourage, the laptop throngs rather than to turn them away dissatisfied.
Google is a Powerhouse, AT&T Just Provides Wi-Fi
AT&T also promised up to 10 times current speeds, but the coffee chain decided to go with Google. Making the best of a bad situation, AT&T spokesman Mark Siegel said: "Starbucks continues to be an important partner for us, and we continue to provide them with a variety of services over AT&T's advanced network, including the nation's fastest, most reliable LTE network."
Why Google Fiber? Besides its offer of another tenfold increase in speed down the road, the answer lies in the term "partnership." Starbucks is developing a partnership with Google as a tech giant at the forefront of the change in how and why people access the Internet.
Starbuck's Adam Brotman stated about the move: "This is obviously an important milestone in our relationship with Google. We do hope this is one step amongst many that we can continue to build upon what's already a great partnership with Google." They're building a relationship, and with good reasons.
So What Does Partnership With Google Mean for Starbucks?
They've announced they'll be working to upgrade the Starbucks Digital Network, the first page users see when accessing Wi-Fi at Starbucks. This page includes free apps and song downloads of the day as well as articles from news sources such as the Wall Street Journal. It's also a chance to sell.
Brotman says, Starbucks is "always happy to make an investment in our store experience," and: "We're moving to much more of a streaming world across all media types. This increased bandwidth will match what consumers are doing on the Web today, whether downloading or streaming or both."
Google has Google Books and Google TV. Starbucks will be getting more into streaming media, according to Brotman. Google will aid in that.
Don't Forget Local Search Marketing
Google can do way more for Starbucks in terms of local search marketing and local social media. That's the way people increasingly find retail outlets in the mobile world. With its Google+ growing to second-largest social media platform recently, and its Google Maps focusing more intently on local search, combined with its massive size advantage in the search world, Google makes the perfect business partner for Starbucks to position itself in the forefront of retail technology and the future cafe experience.
Converting loungers into consumers is the real game, and this partnership just changed the playing field.