Why Montreal Is Ideal For Raising A Family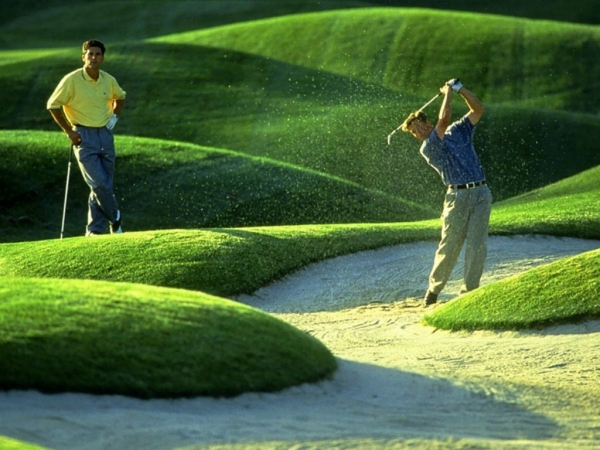 Well known as one of Canada's most cultural cities and holding French as its first language, it will come as no surprise that Montreal is one of the world's most exciting places to raise a family.
As a UNESCO winner for its grand designs there's no way that your offspring won't be inspired around every corner and although the 2nd largest city in the country, there's still plenty of wide open spaces from where to get outdoors and explore.
So, sans tarder, below are just a few more reasons to start, raise and grow a family in Montreal and if you're stuck for more excuses to take the plunge then just imagine waking to Maple syrup covered pancakes every morning and you'll soon come round to the Canadian way of thinking.
French Speaking
There can be few better gifts to give to your child than the chance to learn a second language in the country of origin and as French is the most common language of Montreal you get to have your cake and eat it too. Culturally speaking there is a vast array of literature and films to enjoy after learning French and the chance to turn skills to careers within the field of translating, teaching or travelling are not to be sniffed at from across the pond.
Outdoor Space
Rivers, lakes and mountains provide the backdrop to Montreal and an abundance of urban city parks also help to ensure that young adventurers are spoiled for choice when it comes to getting out and about. Skiing and snowboarding on the slopes of Mt. Tremblant is just what you do over the snow-covered winter months and once the ice thaws you'll find numerous hiking trails and outdoor camping sites to ensure Montreal is an outdoor playground all-year-round.
Excellent Universities
As all good parents will surely no, basing your kids within an academic environment is definitely the way to inspire and to set some goals to aim for and as Montreal boasts a uni which is commonly considered to be one of the world's best then you can't say fairer than that. With excellent higher educational facilities both in French and English, including McGill University which is generally though of as Canada's finest, when it comes to your kids' future, Montreal's got it tapped.
All that Jazz
Of course, with such a vast student population comes the need to let loose and express in a more artistic sense and nowhere is this not more true than the city's propensity for clubs playing live jazz music. There's nothing that can conjure up the romance and the effortless cool of yesteryear than the sound of a saxophone or the bulging cheeks of a trumpeter and if you're harbouring thoughts of enabling your wannabe Miles Davis or Billie Holiday then you know where to come.
A Centre of Arts
Aside from the sultry back rooms and jazz joints, Montreal is also world-famous as a patron for arts of a loftier echelon with the summer providing the backdrop to numerous classical, operatic and orchestral recitals usually taking place in the hallowed halls of the Place des Arts. Architecture is also extremely highly thought of in Montreal with more churches and cathedrals than you can think of as well as a heritage filled cobbled old quarter renowned for historic places of interest.
Funny ha ha?
Creative arts of a different nature come in the form of Montreal's legendary Just for Laughs comedy festival which is held every year and weighs in as the largest of its kind the world over. Lasting for the entire month of July and featuring no end of international, local and first-time acts, this is where your kids get to enjoy the delights of making people laugh for money and if there's ever been a reason to move to Montreal then surely this is it.
Maple Syrup
Anyone who's already been on their Canada holidays will already be well-versed in the almost daily ritual of drizzling a pancake stack in a thick coating of Maple syrup and as Quebec is pretty much behind the majority of the world's output then prepare your kids for a breakfast to truly savour. Always going to be a winner on porridge oats, fresh fruit or even grilled bacon, Maple syrup and Montreal go together like hot chocolate and marshmallows so if you're still thinking that this city isn't going to be right for your family then you've certainly had plenty to get your teeth into.