Why It Pays To Have A Realistic Digital Marketing Budget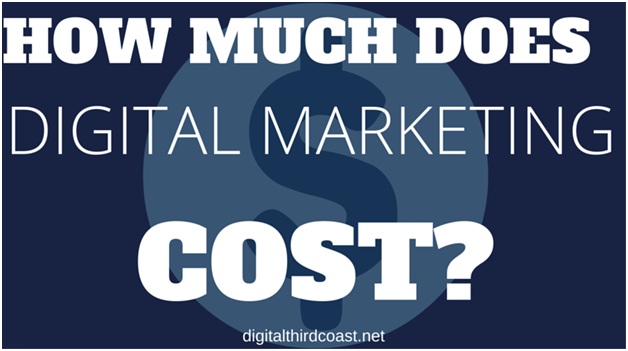 There are many things in life that it's possible to do without the assistance of trained professionals. Assembling flat-pack furniture, for example, or changing the battery on a car. Some people positively thrive on having a go themselves, equipping themselves with the appropriate knowledge beforehand (or sometimes just winging it!) and often managing to do a perfectly good job.
When DIY is not the Answer
There are some things in life though, where Doing It Yourself is not such a good idea, unless you happen to have a fair degree of knowledge and training. Re-wiring your house is one example – no doubt it would be possible, but the process would be lengthy, difficult and time-consuming and the end result could be no more house!
Designing and managing your company's digital marketing strategy might not have such a tangible catastrophic result, but it could certainly spell the end of your business if you get it wrong. The internet is awash with companies, businesses and brands all competing for attention, so you'd need to be very sure of your marketing skills to organise an effective marketing campaign that allows your company to rise above your competitors.
Times are Changing
Some businesses were put off digital professionals in the early days of the technology as they felt restricted by the terms of their contracts. Changes to content had to be agreed and paid for, meaning that even the smallest of changes could be a costly exercise. However, times have changed, along with the technology, and professional help is no longer the minefield that it used to be. Most good web designers these days will always offer you the chance to manage your own content, meaning that you don't have to go to them every time you want to update your prices, so you don't have to feel that you are tied in to expensive contracts.
Digital marketing tends to be a comprehensive service nowadays too. Companies such as elevate digital marketing don't just offer the services of a leading adwords consultant in London, but can also update your existing website – or create a shiny new one – and make sure that your company is appropriately represented on social media sites too, all of which helps to build brand loyalty.
EContent, a popular online resource for all things digital points out that even small companies with limited resources can outperform the bigger corporations with the right marketing approach, thanks to way we use the internet. The key is to engage visitors, and it doesn't mean that you have to throw thousands of pounds away to achieve this.
Yahoo reports on the results of a recent survey showing that companies are increasing marketing revenues by around 6%, with 25% spent on digital marketing, although this figure is increasing all the time. As the article points out, the results of a digital marketing strategy are easy to measure thanks to the ability to track visitor numbers and conversion rates.
It's almost impossible to make money without spending some in the process, so set aside a proportion of your company's funds for digital marketing, and watch your profits grow.
Buzz This Now