Why It Could Pay To Go Back-To-Basics With Your Mobile!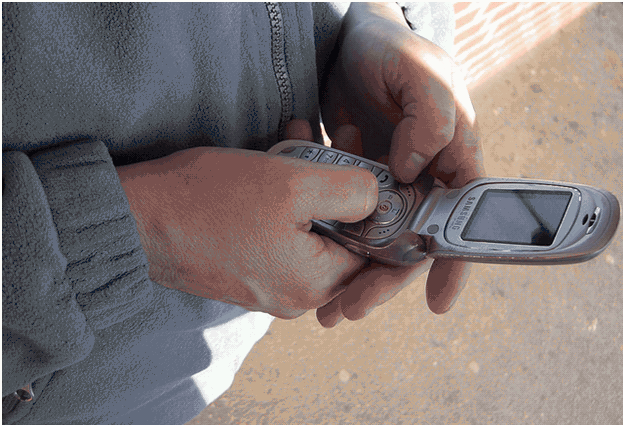 In these austere times, people in the United Kingdom are constantly looking for ways to reduce their monthly expenses – especially as for many, salaries are often not increased and in many cases people are expected to take pay cuts or lose their jobs.
One of the ways that people can reduce their outgoings is by changing mobile tariff or even switching over to a completely different network! In many cases, those individuals can start to reap the benefits of paying less for their phone calls, texts and mobile data usage.
But did you know that for a lot of folks here in Britain, an increasingly popular option is to ditch their all-singing and all-dancing smartphones and expensive mobile contracts and revert to barebones mobile phones and network operators?
Here are some reasons why it could actually pay for you to go back to basics!
All you do is call and text people
If you find that actually you don't need the advanced features of your smartphone, nor do you go online using your mobile device, it could pay to simply drop down to a basic calls and text tariff and sell your smartphone for a simple mobile phone device (you know, those phones that companies like Nokia and Sony Ericsson were famous for producing)?
You don't need to worry about theft
Because smartphones tend to be expensive (for example, a 16GB Apple iPhone 5S costs £549 to purchase SIM-free), they are quite desirable to thieves looking to steal something and easily sell it on for cash.
Sometimes smartphones are stolen and sold on the black market abroad, because the blocking of IMEI numbers can only happen in one particular country. The annoying thing about country-specific IMEI number blocking is that network operators only do this if they are told to (i.e. by the police or their customer).
Many people can't afford to buy a brand new smartphone (or even a used one), so they can effectively be left without a mobile phone!
The awesome thing about standard mobile phones is that they are less than desirable to thieves, and even if someone did steal yours, it wouldn't cost a lot of money to replace it – especially as standard mobile phones can cost as little as £10 to buy brand new!
No use for value-added services
Many smartphone contracts these days come with a plethora of value-added services. These extra benefits that network operators provide are usually for the benefit of people that spend the majority of their days using the Internet on their handsets, watching videos or sending and receiving emails.
Back in the 'good old days', mobile phones were all about phone calls and texts. If you only have a use for calls and texts, and nothing more, then what's the point in spending money unnecessarily on contracts with smartphones that offer all sorts of weird and wonderful features?
As I mentioned earlier, brand new basic mobile phones can be had for as little as £10 SIM-free, and if it were coupled with a SIM-only or pay-as-you-go contract that costs £5 to £10 a month, you could save yourself an absolute fortune!