What Digital Menus Mean For Restaurants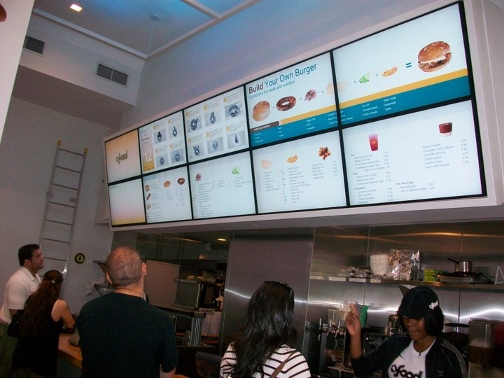 We live in the digital age where everything is becoming digitized. From our watches to the way we store information, everything is moving from paper to computers. What does this mean for restaurants? With more and more aspects of restaurant life becoming digital, this means these elements can become more fluid and easily changeable.
 Rise of Digital Menus
 Digital menus are one digital technology on the rise. Increasingly more restaurants are ditching their old signs and replacing them with new digital televisions that can show videos right next to prices. Some sit down restaurants are also using iPads or tablets for their menus. This means restaurants no longer have to buy new signs every time they want to change the prices on their menus. Just the pressing of a key or clicking of a button can change prices on a digital menu.
 Versatility
 This fluidity of prices has huge impacts on restaurant profitability. Restaurants can have different prices for items depending on the time of day. Happy hour prices can show right on the menu, instead of being included on a completely separate menu. Restaurants can change prices by the events going on that day or even the weather. They can promote specials depending on what's going on around them, which will help increase profitability. For instance if it's cold, you could list a special on pumpkin spice lattes or hot drinks at the top of the menu, or on a day with a big sports game you could promote a to-go tailgating platter, etc.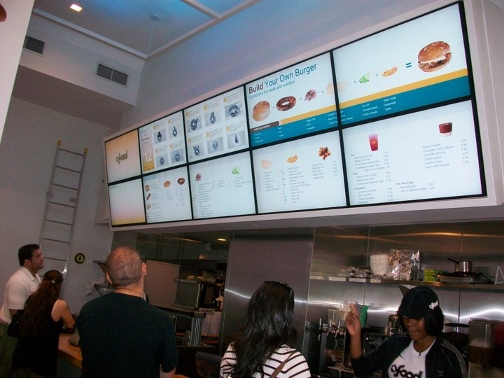 Impact on Wait Staff
 Some people have worries that digital menus create a smaller demand for wait staff.  When digital menus are also used as ordering kiosks, this can sometimes be the case. This effect will have a stronger impact on fast food type restaurants where the wait staff functions in a different manner than at a traditional sit down restaurant. Wait staff at fast food establishments only take orders and dole them out, whereas at a traditional sit down restaurant the wait staff does more than just take your order. They might also refill the drinks, deliver the food to your table, etc. So digital menus will have less of a negative impact on these types of restaurants.
 Quality of Service Improves
 Many of these restaurants who start to use digital menus, while maintaining the same level of wait staff will simply start to see a noticeable rise in the quality of service. With a digitalized menu making service more efficient and also a real human to maintain the same level of personalization and quality of service, the overall experience at a restaurant will seem better to the customer. The decision to maintain the same level of wait staff as well as add digital menus to a restaurant will simply depend on the type of restaurant and the owners' objectives.
 Employment Opportunities
 But if restaurants who do make the switch from traditional to digital menus decide to reduce their wait staff, it might also create new job opportunities for people in web design or similar fields to help maintain a creative and appealing level of design of their digital menus. So where one door might be closing for employment opportunities, several others may be opening.
 Sammy Jo writes for Willie's Pub & Pool, a sports bar and grill serving up some of the best wings Columbia MO has to offer!