Ways To Find The Best Cappuccino Maker For Your Home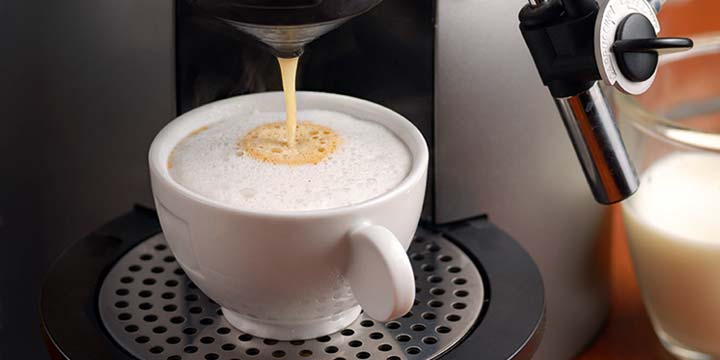 Are you looking to purchase a cappuccino maker for your home or business? Do you want to know which are the best espresso machines that deliver the most mouthwatering flavored coffee?
An important item you need to know about is the drive mechanism the produce uses. You can choose between two types of devices, steam-driven or pump-driven. With a steam-driven product, steam pressure is used to push the water through the coffee grinds. However, this mechanism does not have enough force to create a true cappuccino drink. At best, you can only produce a strong cup of coffee, not authentic espresso. A pump-driven machine is the only type of espresso machine you can get to deliver a true espresso experience. This espresso design uses an internal mechanism to build up the right amount of pressure which produces real espresso. An authentic espresso is known for its crema topping, which is only producible by a pump-driven machine.
Next you need to choose the type of automation the espresso unit uses. Espresso products come in a variety of automatic features: Semi-automatic, Automatic and Super Automatic. Similar to most appliances, the more automation it has, the more it costs. If you want to skip ahead, learn which is the best cappuccino maker for sale here.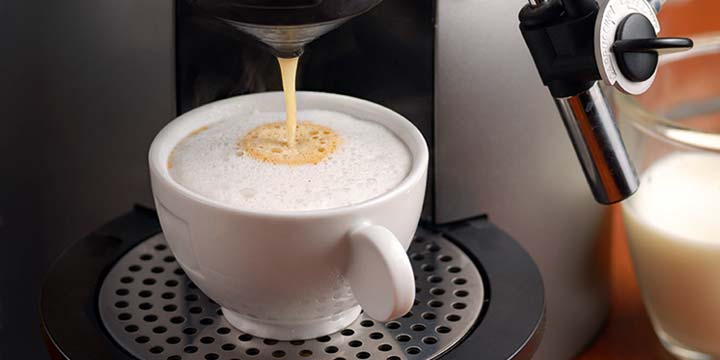 Here is a breakdown on what options you can get from each type of cappuccino maker.
Semi-Automatic
For anyone who wants to try their hand at being a home barista, this is the perfect choice.  This product offers the best blend of automation and control for a home espresso lover at an inexpensive cost.  Many people even find it to be a joy! Water pressure and temperature are always consistent. You control the level of steam and water flow so you can craft a signature flavor. You have to grind the coffee beans yourself and tamp them into the machine yourself in order to make a cappuccino.
Automatic
It was made for people who have busy schedules.Automatic espresso machines use a pre-measured pod or capsule that's full of ground coffee beans. The pod goes into the product and the espresso maker extracts the flavor for you.
Taste blends are limited to the pod brand you choose. If you don't prefer the strength of the beverage, you are not able to change it.Finding the best espresso machine for under $500 is outlined on this website.
Super-Automatic
If you want a top-of-the-line espresso and cappuccino machine, then a super-automatic maker is it. This machine blends the preciseness and control of a semi-automatic device with full automation. Many products also have a bean grinder. This means, you don't need to grind or tamp your own coffee beans.  Most products also include a self-cleaning function so you don't need to take it apart to clean it.
Now that you know about the different designs of cappuccino machines, hopefully you now know which product is perfect for your home.