Visiting Miami With Kids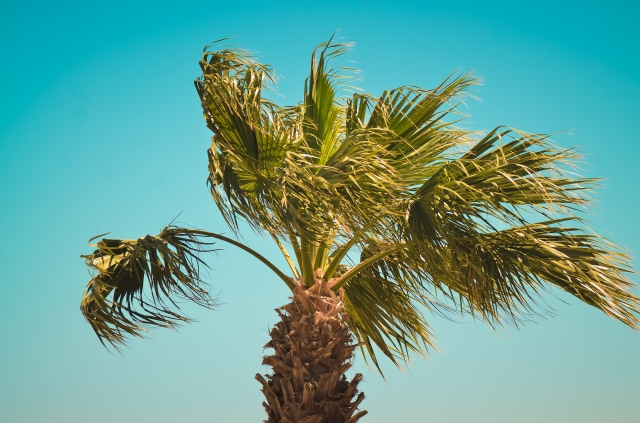 Miami is an urban and tropical playground for adults and children alike with delicious foods, interesting wildlife and dreamlike beaches. I recommend bringing along a babysitter, but if you must do without there are plenty of family-friendly fun things to do in Miami. Before I start, one bit of sage advice is to make sure your children wear lots of sun screen! Not only is sun burn  bad for the wee ones, there is nothing worse than dealing with a child in agony while you are trying to enjoy a vacation.
Where to Stay in Miami
If money is no object my top recommendation is Loews Miami, located in downtown Miami right next to beach access. This hotel offers kids programs that are designed for the younger ones and teenagers to enjoy.   Some of their cool kid friendly features include a mini-gym, cribs, roll-away beds, childproof-kits and mini-bars with kid friendly snacks. It also features one of the most spectacular pools in Miami with landscaping and architecture that seems like a paradise in itself.
There is a "kid's closet" featuring toys, car seats, potty seats and other great stuff. There is also a kid's friendly guide list available with family oriented tourist attractions, nearby pharmacies, pediatricians and bonded babysitting services.  The place is easy on the eyes for parents who love interior décor, and who would not want to sacrifice all the adult feel of hotel when they are with the family.
For those who are looking to stay in Miami on a budget, I recommend Miami Marriot Biscayne Bay. It is about a 20 minutes' drive to Miami proper, but the gentle water of Biscayne Bay are quite accessible from the hotel. The hotel rooms are large enough to accommodate families without breaking your wallet, and the hotel always offer promotions if you are willing to be flexible on your dates.
It is also away from the hustle and bustle of Miami that makes some non-street wise parents nervous to take their children around. Instead, you are put into an extremely wealthy and somewhat isolated island.
What to do in Miami?
Miami Children's Museum
If you've got a rainy day or you are all beached out, Miami's Children Museum is an educational wonderland for little ones. To avoid crowds it is best to get there early, and this is especially a good idea if you have younger kids who you want to shield from getting pushed around by older kids. You can easily spend three hours at this museum without the kids getting bored, and the admission is not all that steep.
There is also some art for the parents to enjoy as the kids frolic from game to game. The cruise boat exhibit is especially popular with the kids and the adults.
Oleta River State Park
This park is north of Miami Beach on Key Biscayne. The best thing about this park is the swimming access to shallow and mellow water that is perfect for younger children. There is also a lighthouse that has daily tours where you can walk up to the top for a unique view over Biscayne Bay. Raccoons and squirrels frequently wander around the premises, but don't be alarmed they are harmless! There are also family friendly hiking trails to go on a stroll.
Off to distance you can see a village of stilted houses on the water that the kids and adults alike will be fascinated by. I'm still wondering what kind of people live out there!
Shark Valley
You can either drive or take a tour to the Everglades to visit this park. If you are driving be wary, it is not unusual to see an alligator or two on the road, but there are plenty of signs to warn about this danger. There are lots and lots of alligators to see in the Everglades. There is a diverse amount of wildlife besides the alligators, but let's get real, the alligators are the star attractions. The tram into the park runs at 9:30, 11:00, 1:00 and 3:00 April through December. Call ahead to make sure they are open at 305-221-8776.
Zoo Miami
This is one of the most unique zoos in the world, and it is the only tropical zoo in the United States.  The critters wander free in their large open caged areas as you tour by foot. The animals will often not be out in the heat of the day, so during the warm season it is best to go early in the morning to catch them when it is not as steaming hot. Keep in mind the animals will not always be out, because the animals are allowed to hide whenever they feel like it.
The admissions are reasonable, but bring lots of water to avoid expensive zoo concession prices. Even if you are used to humidity, you'll be surprised how quickly you get dehydrated in a tropical climate.
Where to Eat?
Shake Shack
It is a gourmet burger chain that has some of the freshest ingredients on burgers that I've ever tasted. It is a chain, but it is also extremely accessible to families. Do not leave without trying a shake. Skip the wine and beer they sell there, because it turns out it is hard to maintain the right temperature on alcoholic beverages when part of your kitchen is a hugegrill.
David's Café
If you come to Miami without trying Cuban cuisine at least once, you really are doing the Miami culture and yourself a disservice. We know not all kids palettes are up to the complex flavors of Cuban food, but usually little ones will at least enjoy the yellow rice. We recommend the Arroz Con pollo or Bistec Empanizado. If you want it less spicy for the kids or yourself make sure to ask though, because Cuban food can have a bit of a kick. Given the food is freshly made here, they will adjust the temperature to your preference without a problem.
Whole Foods
Miami has some of the best Whole Foods in the country. They offer a variety of fresh-made food ranging from tacos to stir-fry to sandwiches to burgers, so you can please every family member's cravings. You can also pick up some snacks and water for the beach and hotel room that will save you from buying over-priced yet convenient junk just because it is near the hotel.
Featured images:
Image courtesy of MyBlogGuest
Holly Williford loves to go to Miami to enjoy its beaches. She is planning to go on a tour with Palace Travel to the Madagascar beaches next year, as she heard they are even better than the ones in Miami.