Vanities For Bathroom – What To Look For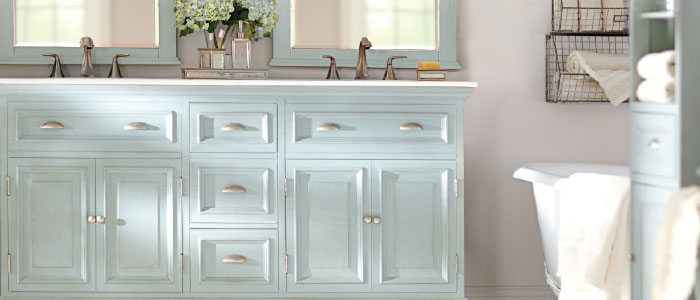 When you are all set for renovating your bathroom, you will give extra importance while finalizing the bathroom vanities. However, the important factor that everyone fails to understand is that there are no such particularities when it comes to choosing the bathroom vanities. Based on the available area, you can choose the right one that enhances the elegance of the bathroom after renovation.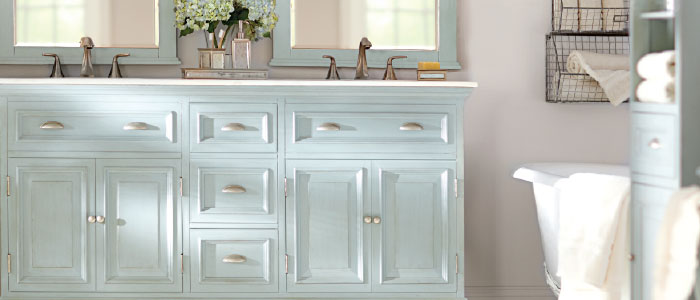 How to Choose the Right Bathroom Vanity
There are many ideas that can help you to finalize the bathroom vanities, if you ever plan to renovate the bathroom area. Some are listed below.
This is an important factor to consider, when you decide to refurbish or remodel your bathroom. As you already know, counters, cabinets and shelves, etc, are a must while designing bathroom vanities. Hence, first you decide about the space that you can afford for them. It is after this that you can decide the right bathroom vanities.
If you prefer invisible cabinets, which will be concealed inside the walls, then you can try many bathroom vanity ideas to enhance the beauty of the bathroom.
You are well aware that bathroom vanities are quite costlier and also a onetime investment, for the next few years. Hence, instead of choosing randomly without any perfect theme or idea, it is suggested to try some contemporary styles, which will fit perfectly with the bathroom décor. There are many ideas for you to choose from such as rustic look, modern look, traditional look, etc.
Not all bathroom vanities have the same finishing. As per the bathroom décor such as ceramic, wood, or glass styled, you can decide to go with such vanities that have the perfect finishing, which complement the inside design of your bathroom.
Not all bathroom vanities are designed with attached sinks or faucets. Hence, look through the catalogues thoroughly and find the one that are completely furnished. You can even ask the shopkeeper whether they offer customizing options.

This is an important factor to consider, while finalizing the bathroom vanities. The availability of more space in them will reduce the requirement of you adding more cabinets or shelves in the bathroom. You can even choose the right one based on the bathroom type such as common bathroom, kid's bathroom, master bathroom, etc.
Looking for the bathroom vanity with more space will also work as an excellent way of saving money, which is otherwise spent on installing separate wardrobes, cabinets, etc.
There are many bathroom vanities that are available with different mounting options. They are,
Corner Mounted Vanities: These can be easily mounted on the corner areas. You can choose the right ones based on the corner types such as curved corners, sharp corners, etc.
Free Standing Vanities: These are the most commonly opted bathroom vanities. They are also known as traditional bathroom vanities.
Wall Mounted Vanities: These are just like the mini-shelves that we purchase to mount inside bathroom for hanging or keeping brushes, paste, shampoo, etc.
There are unlimited ideas of bathroom vanities available from different online sources these days, for you to choose the right one. If you are not sure, then you can rely on the available ideas from many bathroom vanities San Diego CA websites.