Understanding Pop Music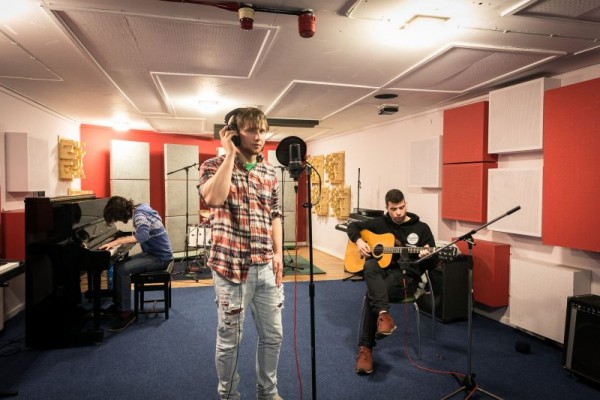 Pop is probably the most popular genre in the music industry, just like its name would imply. It is considered as the mainstream music with generalized traits. It could borrow elements from other music genre. It is not uncommon to hear hints of rock, hip hop, jazz, country and reggae in pop songs. In general, pop is about appealing to everyone and it should match particular tastes. It should attempt to resonate with a big segment of the population. Before understanding pop music, we should know about its history:
1930s and 1940s

Pop songs are heavily influenced by blues, jazz and country elements.
1950s
Peggy Lee, Bobby Darin, Dean Martin, Frank Sinatra and Bing Crosby are often considered as pop singers in this era. Elvis Presley, Fats Domino and Bill Haley and the Comets are popular among the younger audience.
1960s
The decade begins with Frankie Avalon, Gene Pitney, Tommy Roe, Brian Hyland, Bobby Vee and Johnny Tillotson. It becomes more interesting midway with Simon and Garfunkel, Bob Dylan, Marvin Gaye, The Supremes, Ray Charles, Isley Borthers, Aretha Franklin, Burt Bacharach, Neil Diamond and Carole Kind. The Beatles is possibly the most important pop icon in this decade and these four young men started the British Invasion in the US music industry.
1970s
BeeGees incorporated elements of disco in their pop songs. Elton John and Billy Joel were pop singers who added piano in their songs. Fleetwood Max, Steely Dan and Rod Stewart were pop singers who added noticeable rock elements, while the Eagles was more recognized for its country-influenced music.
1980s
The decade is considered as the start of modern pop music. Many songs released in this decade didn't sound much different compared to those released in 2010's. Michael Jackson is obviously the most epic pop singer in the 1980's with Thriller as his best-selling albums. While Michael was known as the "King", Madonna could be called as the Queen of Pop. Phil Collins, Kylie Minogue, Janet Jackson, Bryan Adams, Michael Bolton, New Kids on the Block and the Police were popular singers in this decade.
1990s until today
Pop music in 1990's and beyond is essentially a slow evolution of 1980's-styled pop songs. UK celebrities, such as Westlife, Boyzone, Spice Girls, Blue and Take That were dominant in the 1990's. From the United States, pop singers like Hanson, Backstreet Boys, N Sync, Destiny Childm Christina Aguilera, Britney Spears, Shania Twain, Mariah Carey and Mandy Moore was also popular. Celine Dion and Avril Lavigne emerged from Canada in 1990's.
There's also Latin explosion in this era with Marc Anthony, Enrique Iglesias, Shakira and Jennifer Lopez. Earlier musicians like Madonna, Kylie Minogue, Whitney Houston and Bryan Adams continue to have a presence in this decade. In the 2000's beyond, hip hop elements strongly influence the pop industry. New pop stars emerge from reality TV shows, including New Direction, Clay Aiken and Kelly Clarkson.
It appears that the pop music will continue to thrive, with its usual memorable lyrics and simpler rhythms.