Travel To 'Escape Rooms' Around The U.S.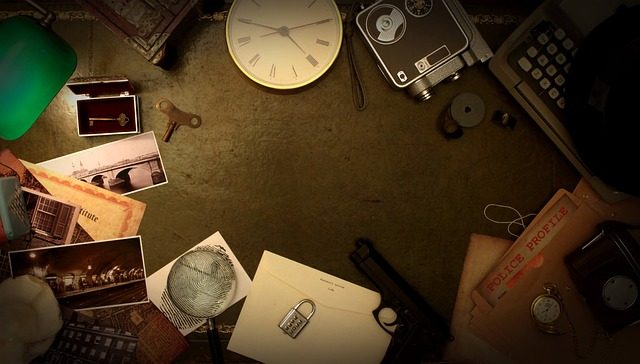 For those not familiar with escape room games, they are adventurous team building activities where co-workers, families, or friends use their sly sleuthing skills to find clues, solve puzzles and unlock a door and escape a room within 60 minutes. It's teamwork at its best.
These interactive games are gaining popularity all over the world, starting in Asia, then Europe, Canada, and now in the U.S.  In fact, since 2012 there are currently over 2,000 locations throughout the U.S. Escape rooms are inspired by the 'escape-the-room' style video games. Escape rooms are sometimes called panic rooms, puzzle rooms, mystery rooms or room escapes. They officially began in Japan in 2007 before gaining momentum across the globe.
"Escape rooms are more fun than playing Candy Crush on your phone for the zillionth time, more exciting than going to the movies, and a lot more intellectually stimulating than playing laser tag or paintball," according to leading escape room experts Breakout.
Escape rooms are becoming especially popular as an extracurricular and team building exercise for businesses who care about company culture. Everyone likes to have some fun after work, so might as well make it a unique opportunity to prevent burnout.
To give you an idea of what they are all about, here are four interesting escape room locations throughout the country:
Philadelphia, Pennsylvania
The Franklin Institute is located in the heart of Philly and is one of the most renowned museums in the country, specializing in science and technology.
The Franklin currently has two escape room experiences to choose from: Intergalactic Escape or Island Escape. Children as young as 10 can play and no one needs to know anything about islands or space to play the games. All of the puzzles and their answers are located in the rooms themselves.
Houston, Texas
Houston is one of the country's largest cities, so it's not surprising it has embraced the concept of escape rooms. One such place is Houston Escape Room, which offers 4 challenges to choose from involving four to 10 players: Mo's Safehouse, Grandma Codebreaker, The Scarlet Scam and Dark Side of the Moon. In 2015, the Houston Escape Room became the city's first.
Boise, Idaho
Even Boise, Idaho – a much smaller city than the two listed above – has four escape room experiences. Boise Escape even has a mobile escape room. It's a great game for a special event, including company picnics, birthday parties, family reunions and bachelor/bachelorette parties. Or maybe you want to host the best party in your neighborhood. The cost is $21 per person during the week and $25 per person on the weekend.
Chicago, Illinois
Chicago has numerous escape room locations throughout the city. One such spot is Room Escape Adventures. It's a zombie adventure where a hungry zombie is chained to the wall. Every 5 minutes a buzzer sounds and the chain is released another foot from the wall. In 60 minutes, you either escape in time or "be eaten."
Clues are scattered throughout the room. You must move, pull, turn, twist and touch as many things as you can to find clues and escape when you put all the clues together. Room Escape Adventures also has locations in Cincinnati and Cleveland.
Some common themes and story lines that are often found in escape rooms include zombies, prisons, pirates, hostage, and kidnappings. The best part is the mystery that surrounds the people in the room. Do you think you have what it takes to escape?