Top Reasons To Choose Hardwood Flooring In Your Home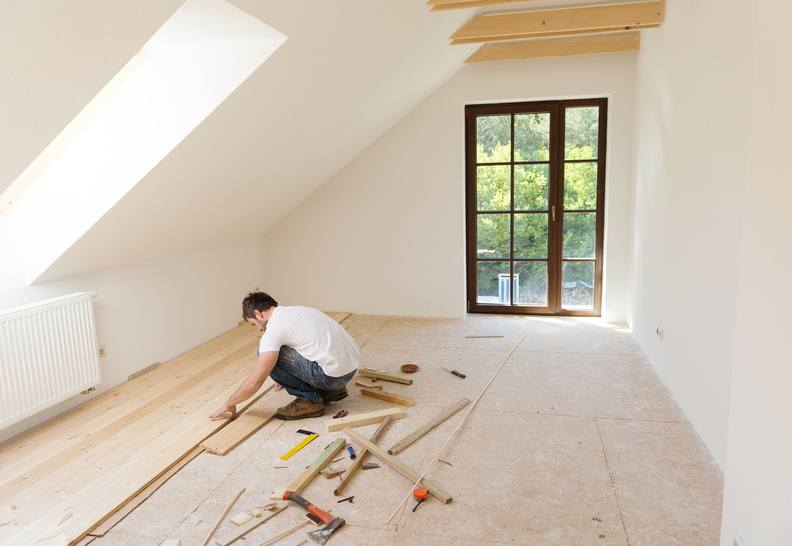 Nowadays, a lot of homeowners prefer hardwood flooring for their homes. This is because this type of flooring is easier to maintain and clean. Other people prefer hardwood because of its classic look unlike the other types of flooring. But, which type of flooring is better? 
Here are some of the reasons why you should consider hardwood floors for your homes:
Easy to Clean and Low Maintenance
Hardwood floors are very easy to clean. They can easily be swept, vacuumed to remove debris or dirt that accumulated on the floor, and they can also be steam-cleaned. Another reason why is it is much easier to maintain is that it is much more stain-resistant than the carpet. If you accidentally spill something on the floor, you can just wipe it to clean it.
Durable and Strong
One of the primary reasons why a lot of homeowners prefer to upgrade to hardwood floors is because of its durability. It is also easy to maintain partly because of its durability. Even though they can get dented or scratched, it's not easy to do. If you take care of your hardwood floors, it can last for years.
It enhances the look of your Home
Hardwood floors also add warmth to your home. A lot of homeowners believe that installing hardwood floors makes space look a lot bigger. This is an easy way to make a good first impression of your house.
It adds Value to your House
Wood floors can help increase the value of your home. When the time comes for you to sell your house, buyers usually pay more for houses that have hardwood installed instead of a carpet. This is because most of the buyers don't want carpet because it was already used. They see used carpets as Petri dishes that harbors a lot of bacteria. It might also provoke some of their allergy symptoms. A lot of buyers would plan on replacing the carpets, which is why they will pay a lot more for a house that already has a hardwood floor installed.
It gives better Air Quality
Unlike carpet flooring, hardwood floors do not absorb pollen, debris animal dander, dust, or any common allergens. This means that it is much easier to improve the air quality inside your house. For those who suffer from allergies, wood floors are a must for them.

Why is it that hardwood flooring is better than laminate or tiles in terms of air quality? It is because the embossing and grout lines of both tiles and laminate can accumulate allergens and dust.
It is Cost-effective and Long-lasting
Hardwood floors are durable, easy to maintain, and also provide better air quality for your house. But it might be quite expensive than the other floor options. However, before changing your mind, there are a few factors that you should consider.

Hardwood floors are easier to maintain and clean, therefore it is less likely to be damaged. This will help reduce the repair or cleaning costs over the years. Another thing to remember is that hardwood floors are so durable that it can last for generations. This type of quality makes it a cost-effective option.
The Color of the Hardwood Floor does not fade
Most of the carpets will lose their color over time. The color will start to change with tear and wear, and all of the stains through the years are impossible to remove. With hardwood floors, you will not experience this type of issue. Because of its steady appearance, it usually lasts for years and you rarely need it to be repaired or replaced.
Hardwood Floors can be Refinished
Unlike carpets or tiles, you can refinish hardwood floors rather than replacing it if you wanted it to have a new color.
This is a very huge benefit because the cost of refinishing the hardwood floor is much lower than buying and installing a new floor. It is also very useful because it gives you the chance to change the look of your home without spending a lot of money. Or maybe you recently bought a house but don't like the color of the floor, you only need to sand the color off and paint them to your liking.
If you are planning on upgrading your flooring, you should definitely install hardwood flooring in your house. It is a very great choice not only because it is easy to maintain and clean, but it is also very durable which can help you save a lot of time and money.