Top Mistakes Every Web Designer Should Avoid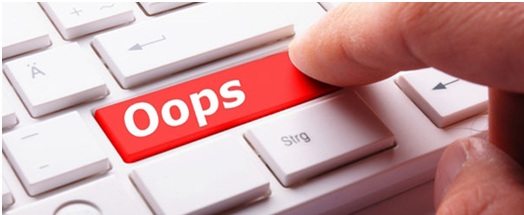 A successful and well-designed website does not just happen. There are many elements involved in web design that need to be considered to get the most from the site and optimise the user experience. Here are some key mistakes that every web designer should avoid.
Contact Information
If a visitor to your website wants to get in touch, they should be able to find your contact information easily. All too often, contact information is hidden within a site, or not even included at all, which can be frustrating for the user, but also means you could be missing out on new business.
Broken Links
Links that do not work are a bugbear of website users. Whether they originate from your site, or from external sources, rectify bad links immediately. According to Entrepreneur test your site – and do it weekly – to ensure that all links work as promised.
Accessibility
A website that is not accessible can't be viewed by everyone, which means you are limiting your audience. Accessibility doesn't just refer to text size, but a website should be viewable across different browsers, operating systems and screen sizes.
Navigation
If a website visitor is confused by a site's navigation, they are likely to leave prematurely. Make your website easy to follow and understandable. According to The Guardian people are used to seeing navigation at the top, or on the left. It's important to adhere to what people are used to seeing.
Audio
Music or audio that comes on automatically when a web page is opened is not popular, so if you must include it on the site, at least display an option button that users can press, if they want to hear audio.
Flash
Websites that overuse Flash are a particular annoyance to web users. Not only is excessive Flash a distraction, but it can lead to slower load times of web pages.
Graphics
The wrong quantity or choice of graphics, colours and fonts can turn visitors away from a website, so employ the services of a professional, such as Reading website design agency digital-zest.com to ensure optimal use of graphics on your site to enhance the user experience.
Automatic Subscriptions
If you want to capture user data, then give the user the chance to subscribe. Never subscribe users automatically for newsletters or other content without their consent – it could damage your reputation.
Back Button
Website users detest broken back buttons so never tamper with the back button in a way that will annoy users. In particular, never redirect users to another site or page when they press the back button, as you can be sure they won't return to your site again.
Slow Load Times
If a page or website is slow to load, you run the risk of losing visitor traffic. A successful website will load its pages in a matter of seconds. Pointless graphics, too much Flash and using poor hosting services can contribute to slow load times, so make sure to set these issues straight for a better user experience.