Top Apps That Will Enrich Your Android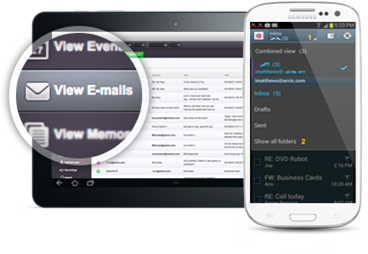 Androids are among the most widespread mobile devices in the modern world of technological advances. The top quality and up-to-date features of Android devices have made them the ultimate choice for those who are in quest of finding their dream mobile phone.
Today's market offers various highly effective and useful apps that are developed to enrich Android devices. These mobile apps are aimed at turning your Android into a much more convenient and reliable mobile device. Here are the top 5 apps offering cool opportunities to Android users:
1.       Flipboard
Flipboard is developed to turn your Android device into a personalized magazine which will make your reading so interesting and full of fun. The thing is that Flipboard gives a special style and format to the whole material you're going to read. This Android app is an excellent tool of picking up your desired websites and downloading the necessary information which will later look like a newspaper and will be so much entertaining to read. Flipboard will keep you away from add and comment reading, and will offer you an opportunity to connect with social networking sites like Twitter and Facebook.
 1.       Google Drive
Google drive is another perfect app to complement your Android. Google Drive offers striking features for your mobile device. This fine app comes with 5G online storage capacity. What is more, Google Drive keeps you in contact with your companions working on the same project any time you wish.
2.       mSpy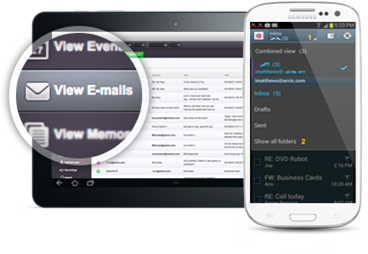 mSpy is regarded as one of the highly praised Android apps available these days. It offers constant monitoring over the target phone calls (both incoming and outgoing) and web browsing history, emails and messages (both sent and received), videos and photos, contact details and calendar events. One of the greatest opportunities offered by mSpy is its GPS location tracking. This is especially great for finding lost or stolen Androids, or finding out the target phone user's location. Another great thing about this Android app is that it enables the users to remotely delete or block the required information and data from the target phone. Be sure, this app will guarantee the utmost protection for your mobile device.
 3.       WhatsApp
WhatsApp is great for message replacement in smartphones. Using WhatsApp you'll be able to send free messages throughout the internet. This app is designed to choose contacts from your list and find out whether the WhatsApp service is available for the given contact. Apart from messages, you'll be able to send free photos, videos, and also music files. Besides, you can enjoy chatting with a group of people (up to 30) simultaneously.
4.       Skype
Skype is one of the excellently developed mobile apps to be installed onto your Android device. Using Skype, you'll be able to call other mobiles and tablets or PCs for free. The voice and video calls of Skype create a highly convenient communication with your friends and loved ones. Thanks to all these fine features, Skype has gained an unparalleled significance among Android users.