Top 7 Reasons To Pursue Higher Studies In Canada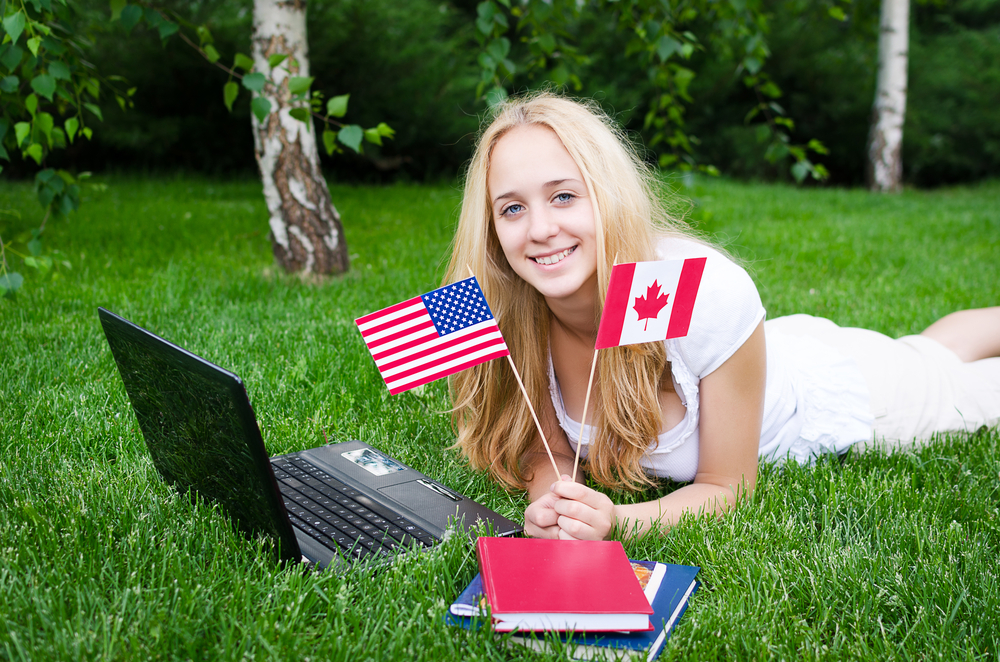 In the recent past, Canada has emerged as one of the favourable destinations for higher studies by international students. Every year thousands of international students flock to Canada for higher studies. The post highlights some of the benefits of studying in a Canadian university
Introduction
Canada known for its clean cities, natural beauty, public transportation systems and first rate healthcare, is also one of the fastest growing education destinations in the world. Canada is a politically stable, orderly and safe country to live and study. Traditionally, it is the country of immigrants and Canadians are proud of their national diversity. All these factors make Canada a favorable destination to study and learn. As an international student living in Canada, you can expect a multicultural and peaceful environment with people who are culture friendly and interested in learning about diverse cultures.
With its highly regarded and appreciated education system, strong economic climate, dedication towards expansion and growth, Canada becomes an ideal location to study and learn. However, there are many other reasons to support your decision to study in Canada.
Affordable tuition fees, superior education, quality institutions, immigration options and post study work are some of the reasons that Canada is fast becoming one of the leading destinations for pursuing higher education. Canada boasts several renowned universities and educational institutions, and is home to over 250,000 international students.
Reasons to Study in Canada
Some of the reasons for pursuing higher studies in Canada are explained below:-
Degrees Recognized and Valued Across the Globe
Canada's world-class universities, rigorous quality controls and outstanding academic standards, ensure that you earn high quality education which, will open doors for a rewarding professional career and a bright future. Certainly the degrees that you acquire from Canadian universities will boost your career.
Affordable Tuition Fees
The living standards of Canada and the quality of education are among the utmost in the world. However, cost of living and the tuition fee for internationals students are considerably lower than other established countries like UK and USA. Thus, Canada is often considered as one of the most preferred choice of students looking forward for a foreign university or college.
Multicultural Society
With almost all types of ethnic groups of world represented in Canada, it's not very difficult to find recreational activities related with specific cultures and ethnic foods. In fact, once you join a university or college, your international student advisor will aid you get in touch with ethnic associations and clubs of your choice for you to join while you are there.
World-class Language Education
Canada, being a bilingual country supports various types of languages and is considered as a global leader in the language training. Canada has a great influence from France, so French and English are considered as the first languages in Canada and second language is also an integral part of the education curriculum in Canada. Thus, while you study in Canada, you get an incredible opportunity to improve your capacity and fluency in either language as you move further with your studies.
Safe and Healthy Communities
While we all know that Canadians are friendly and helpful in nature, one of the lesser known facts is that United Nations has ranked Canada as one of the best places across the globe to live and enjoy life.
Land of Opportunities
How many of you are aware that international students at Canadian universities may choose to apply for work permit and even residency status after completing their education? Well yes, you can! Needless to say that this happens to be one of the luring aspects for international students applying in Canadian universities.
Ample Research Opportunities
Canada offers ample opportunities for research-oriented studies. This is one of the key components of the system of higher education in Canada. Most of the course curriculum offered by American universities are research-oriented and involves practical trainings.
Canada's high standard of living and safe environment, along with affordable fee structure, makes it an ideal destination for international students to pursue higher studies.
Author Bio- Sampurna Majumder is a professional writer and a passionate blogger. Currently she is writing content for several websites such as Shiksha.Com that cover latest trends related to education in India and abroad such as these. The above post focuseson the top reasons to pursue higher studies from Canadian Universities