Top 5 Delectable Recipes from Rajasthan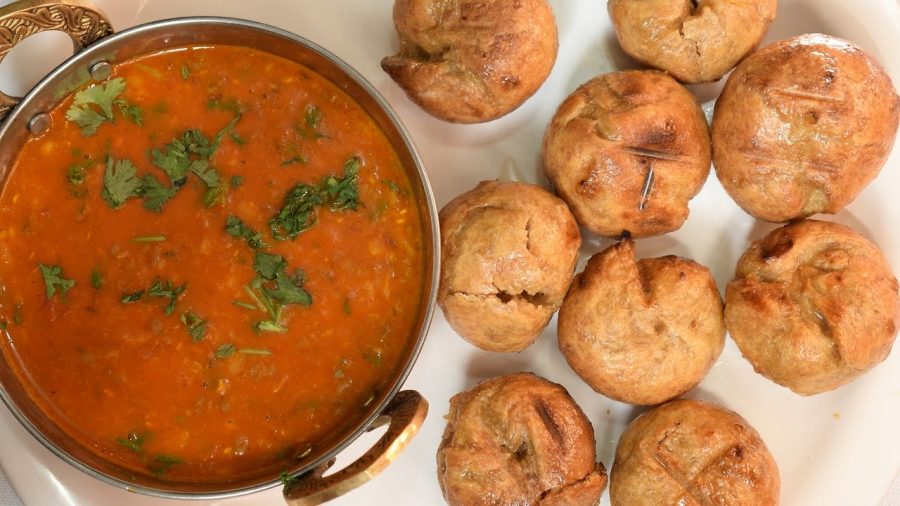 Rajasthan, also known as the land of Kings, is famous all across the globe for its rich heritage and culture. One thing that makes this state distinctive is its famous cuisine. Since Rajasthan is a dry area, therefore, most of the Rajasthani dishes are made using less water and milk, curd and buttermilk are used in the preparation of most of its dishes.
Rajasthani people are very evident in their preparation. Laal Mass, DaalBaati Churma and DaalBaafle others are among the most famous Rajasthani dishes. If you're a food enthusiast then you taste them at least once in your lifetime. Your visit to Rajasthan is of no use if you don't taste the below mention dishes:
Dal BatiChurma:This has to be the most famous cuisine from Rajasthan. Rajasthani food is literally incomplete with DaalBattiChurma. The round Bati's are filled with ghee and served with dal and churma is an added sweet combination. This appetizer is heavy food item but still loved and consumed by people on almost every weekend. You will hardly find a Rajasthani restaurant in any state of India who doesn't have this item in their menu list. Thus you don't have to plan a trip to Rajasthan to have this dish. Another form is Dal Bafle, which is consumed as a main course by dipping it in ghee and dal.
Laal Maas:This recipe is a treat for you if you're a non-vegetarian food lover. The reason why this dish is a crowd favourite is that Rajasthani menu doesn't have many non-vegetarian dishes and this is one of them. A lot of red chillies are mixed in its preparation making it spicy and consumed with Bajre Ki Roti.
Ker Sangri:This is what you can call a tradition desert vegetable. Sangri is just like beans but thinner than beans and ker are tangy in taste making it a tangy vegetable and served mostly in lunch. This dish again goes well with Bajra Ki Roti.
Gatte Ki Khichdi:Gatte is arguably the best Rajasthani recipe and when mixed in khichdi, it is sure to drool your taste bud. This flavorful dish is worth trying. If you haven't had it till now then you are surely missing out on one of the best dishes one can ever have.  Gatte is like besan dumplings and are also consumed as a regular sabzi in Rajasthan in lunch as well as dinner. Gattekisabzi can be served with normal chapattis as well.
DilKhushal:No Rajasthani food is complete without desserts. One such Rajasthani toothsome sweet is DilKhushal. In other states, this sweet dish is famous by the name Besan ki Barfi or Mohanthaal. After a nice lunch or dinner, this chewy texture sweet can make your food complete.
One best thing about Rajasthani cuisine is that sweet dishes are not considered as an after meal thing. They serve sweets with the main meal and some of the best sweet dishes from Rajasthan include Bikaneri Rosgulla, Pushkar'sMalpua and Jaipur's Ghewar.