Top 5 Coffee Percolator Reviews Of Year 2016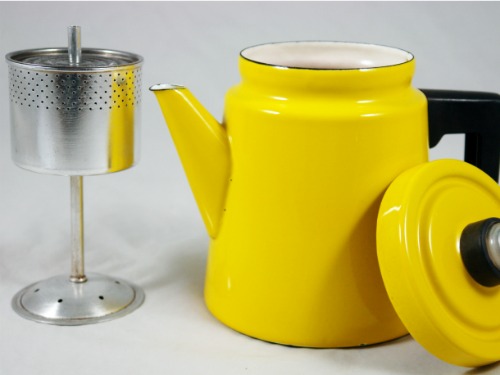 Although the market is flooded with different types of drip coffee makers, espresso machines, and pod machines but coffee percolators still appeal to those who want to taste the strongest cup of coffee brewed in traditional style. Coffee Percolators are widely known for their classic design and delivering strong aroma and rich flavored coffee. With so many types of coffee percolators available in the market, choosing one can be really confusing. So, here we have shortlisted the top 5 coffee percolators that are surely worth buying.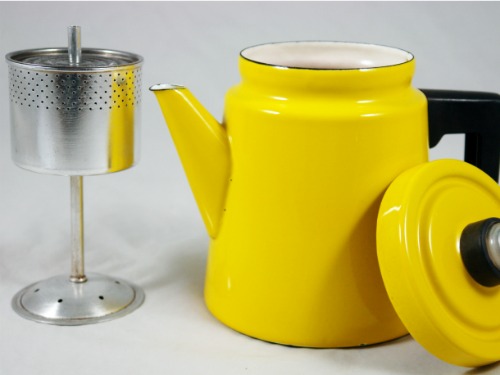 Top 5 Coffee Percolators
Coffee Percolators are quite known for maintaining that traditional touch in its brewing process. Moreover, it produces coffee with strong aroma and rich taste which is its specialty. Here are the top 5 coffee percolator reviews for the year 2016:
Cuisinart PRC-12 Cup Stainless-Steel Percolator
Coffee percolators typically feature a classic style and are generally used for tableside entertaining. Cuisinart is one of the best coffee percolators which is made up of stainless steel and is capable of brewing up to 12 cups of coffee in a single go. It features a detachable cord, ready to serve light indicator, and an easy to hold knob on the lid of the percolator. It comes with a précised, narrow and long structure that allows you to serve coffee without a spill. It is designed with a stay cool bottom therefore you can place it on any surface without any worries.
Hamilton Beach 40614 Twist Lid Percolator
Hamilton Beach is a renowned manufacturer of cooking appliances and kitchenware for over centuries. The company's 12 cup stainless steel percolator allows you to brew appetizing coffee within few minutes. This coffee percolator comes with a simple yet elegant look and numerous features that enable you to brew and serve great coffee every time. It features a detachable cord, ready to serve indicator, twist- off lid locks, permanent filter basket, keep warm heater, viewing window for checking the water or coffee level and a heat resistant handle that makes coffee servings easier for you.
Presto 02800 6 Cup Coffee Percolator
Presto's 6 cup coffee percolator is a best buy for those people who still love to taste the traditionally perked coffee. This stainless steel coffee percolator can brew up to 6 cups of coffee at a time. It produces a percolating sound while brewing coffee which is quite similar to old- fashion coffee makers. It makes sure that the hot water circulates through the coffee grounds which ensure that you get a delicious cup of coffee every time you make one. It includes a detachable cord, heat resistant handle and knob, stay cool bottom, ready to serve indicator, drip- free spout and an automatic keep warm mode.
Farberware Classic Stainless Steel Yosemite 8-Cup Coffee Percolator
The classic 8 cup stovetop coffee percolator from Faberware is made up of durable stainless steel which is being polished to a mirror finish in order to provide a classic look to the percolator. You can clearly witness the coffee percolating process through its robust and clear plastic knob. You are saved from the hassles of using paper filters because comes with a permanent filter basket. The non reactive interiors of the percolator ensure that the water does not absorb any unwanted taste or odors. This stovetop percolator from Faberware brews a rich flavored and delicious cup of coffee. It is completely dishwasher safe.
West Bend 54159 Classic Stainless-Steel 12-Cup Percolator
Although the popularity of coffee percolators has faded away by automatic drip coffee makers but they still well known for the ever-lasting taste and strong aroma they create while brewing coffee. It is classic stainless steel coffee percolator which is capable of brewing up to 12 cups of coffee. While brewing the hot water circulates through the coffee grounds which deliver a lip smacking cup of coffee. This elegant and modern designed percolator features an automatic keep warm mode, heat resistant base and handle, ready to serve indicator, detachable cord and a coffee level indicator in the handle that helps you to view the level of water or coffee in the percolator.
Final Say
Even though automatic drip coffee machines have resulted in decreased popularity of classic coffee percolators but coffee percolator is still appreciated by those coffee lovers who want a strong aroma and rich taste in their coffees. So, if you long for that traditional and lip smacking taste in your coffees then consider buying any of the above listed coffee percolators and satisfy your coffee cravings.