Top 5 Benefits Of Passing An I.T Certification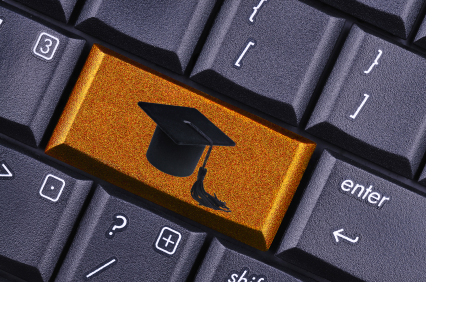 Now-a-days there are many institutions which offer people to get certain certifications in specific fields and technologies so that they can accomplish great things in their future. They would seem to be the masters of that specific field and they would possess such incredible knowledge that people gain after a long period of experience. The best certifications that one can get are in the field of I.T.
Top 5 benefits of I.T Certifications are given below
1. A Short Period
to

Study

The best thing about I.T certifications is that they are of a short period of time and like other professional degrees you do not have to wait for 2 or 3 years to get it. Every certification has a precise duration and after completing it and you must meet all the demands of that certification, only then you will be awarded with the certificate and you will be called a certified personal. These certifications can be of 2 to 4 months and can also be of 6 months. This depends on the course and the caliber of the certification. If you are competent, only then you would be able to acquire this certification.
2. More Important for
Un

-Experienced People

I.T certifications prove themselves very fruitful for those people who do not have any work experience at all. Hiring managers prefer those candidates who have a little bit of experience, but if you have a certification then they would give an advantage over non-experienced people. This is the beauty of I.T certifications. With a certification, you will have the upper hand and you would have a surety that you would get the job. This certification gives your resume a spark that this young fellow wants to prove that he can accomplish greatness.
3. A Bright Future Ahead
Any individual who has a certification in I.T is bound to have a bright future. Certifications help a person a lot to build up his/her character and self-esteem. With I.T certifications you know the best ways to handle any technical issue regarding programming and encoding. With these certifications you can have the knowledge related to your technology and you can easily grow in your related field.
4. High Demand in the Market
I.T certified personals have a high demand in the market and IT firms prefer them over non-experienced workers. As the certified people know about the ins and outs of the work, they are fancied over other individuals. If you have no work experience at all yet you have an I.T certification, you will be favored and will get the job easily.
5. A Wide Range of Choice
If you want to get an I.T certification, then there are so many that you cannot imagine. It is now your choice that which certification you want to do. If you have an interest in Android app development, then you can do an Android certification, and if you want to build a career in web design and development field, then you can choose Adobe certifications. You can also do various certifications at the same time and if you want, you can do specific certifications, it is up to you. You can even perform the same certifications a couple of times in order to improve yourself. I.T certifications are very helpful for any individual who wants to be successful in his/her life.