Tips for Travelling Single Seniors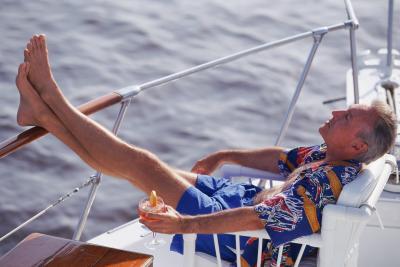 Many seniors over fifty who no longer have spouses decide to travel alone and experience wonderful journeys. They usually have more free time and are retired. They could have a dream of travelling to distant countries for several years. Many seniors lost their spouses due to illness, accidents and divorces. Those who are still psychologically sharp and physically energetic should consider spending their time travelling to different countries. There are multiple options to choose and those who are reluctant to go alone could join group trips.
There are a few things to consider before single seniors start their long-awaited journey:
1. Is it necessary to Travel
Travel with a family member or friend? Single seniors should consider whether it is necessary for them to travel with someone else, such as friends and family members. Often, we could enjoy a travel better with companions. However, many single travellers could go to specific destinations alone and finish up with a dating scenario with someone they meet.
2. Consider proper Budget
We should be aware of our exact budget and find out any possible expenditure. It is important to consider how much money we want to spend for a vacation trip. In general, the budget should be equal to about 80 percent of the amount of money, so we should still have some extra cash that can cover any unexpected expenditure.
3. Make sure that the trip will be Relaxing and Energizing
Admittedly, seniors are no longer young and they should choose less arduous travel style, which can still energize them mentally. Any travel vacation can be tiring and we should make sure that we have enough rest during the whole trip.
4. Will we meet specific Individuals
We should consider whether we will someone in the destination area. We could have old friends in faraway locations that we could meet. They could provide us with helps if they are not busy enough. Their tips and advices could help us find experience the location better.
5. Do we have specific Health problems
Although many seniors are still healthy, some of them may have wellness and health problems. It is important to make sure that our health issues won't affect our vacation. Being treated in foreign countries could prove to be rather expensive, so we need to make sure that we are healthy and physically fit.
Some excursion companies cater merely to elders and they could provide us with plenty of things that can keep us occupied and excited during travel. We could check their excursion brochures to make sure that their services really match our requirements. As an example, instead of visiting typical touristy destinations, they could bring us to local orphanage to do some social activities. Many single seniors find it mentally energizing to spend time with orphans in foreign countries. Single senior travellers shouldn't think too much about their limitations and whether it will be safe to travel alone. There are many locations that can help seniors feel excited.