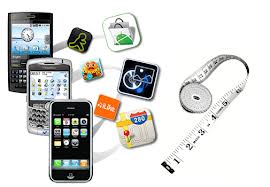 The competition for mobile apps is fierce at the moment.  Companies are turning out apps at light speed for today's market.  Consumers want applications that make their lives easier, more efficient, and convenient.  It's no wonder developers are eager to prove their success in this area.
Although the popularity for these technical tools continues to rise, it's easy to fall victim to common mistakes when investing in mobile app development.  Instead of falling in line with the other kings of mediocrity, following these three tips will surely give you an advantage over competition.  Like any task in life, apply a healthy dose of common sense.  When thinking big, developers often overlook reasonable aspects of business plans.
Stay Simple
You don't need a complicated idea to wow users and catch like wildfire on the mobile app market.  Consumers don't want complex apps that confuse them or take a while to understand.  They want a tool that is easily downloaded, understood, and instantly offer them an advantage in leading their life.
With that said, keep it simple.  Don't get too complex with your idea about a successful application.  The developers with detailed and extensive plans often overlook the follow through and the logic behind their ideas.  You want to make the user experience as simple and straightforward as possible.
Too many features can confuse and exhaust a person from even trying out your product.  The app should make life better, not more complex.  Developers can always build more features upon the simple existing application.  If you being simple, then it's easier to expand with features that people want.
Make an app that every single person can relate to.  If there are more complicated features or options, then ensure that the application is fairly easy to navigate.  No one likes visiting a website or opening up a 10 page instruction manual.  Why complicate things?
Consumer Research
You may have a grand idea that's apparently genius, but it may target a group of people or demographic that's too small.  Don't simply focus on the teenager or techie, but create a tool that's highly attractive to a wide range of users.
Before even investing in development, it's a great idea to test your research on the proposed consumers.  A little consumer research will go a long way in guiding your development and success.
Marketing also falls under this category.  Do more research on the possible ways your app will be discovered by consumers. Is it an idea that people constantly think of and look into on online search engines?  How will you market this app?  Is it a marketable product?  These are valid and essential questions to ask before following through with development.
Focus on the Best Platforms
Developers tend to invest in the wrong web development tools that keep them behind in the mobile app game.  If you want to supplant yourself ahead of potential competitors, it's a great idea to look into the absolute best platforms for your app to be released on.
Don't spread yourself too thin, but you don't want the application to only have a very limited release on a platform that isn't accessible for the proposed audience your app focuses on.
Having these three tips in mind will definitely enhance your chances of mobile app success.
Image Source – eduserve.org.uk