Conducting Effective Due Diligence On Global Third Parties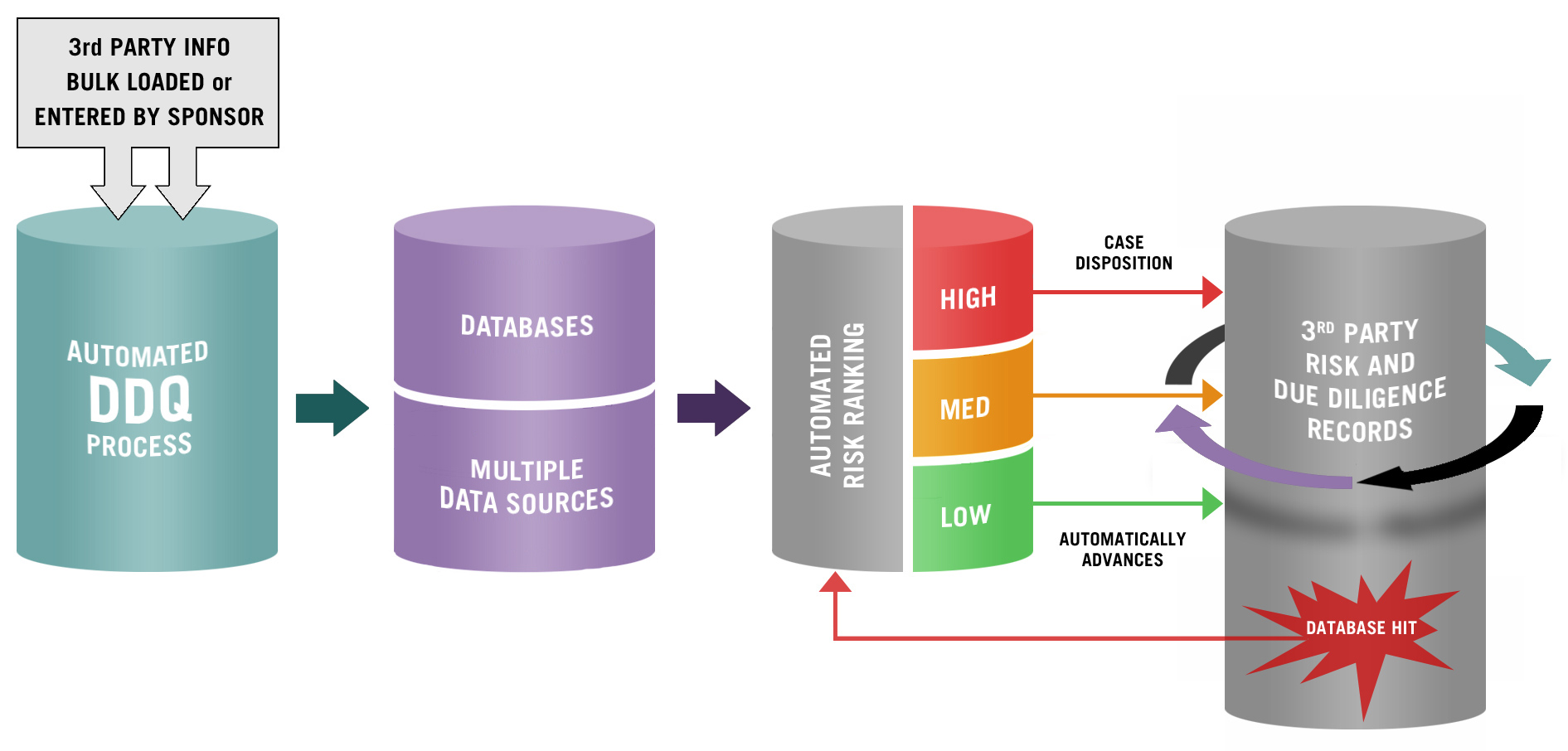 As the business environment increasingly transcends borders, organisations are presented with more opportunities to work with or partner an increasing range of companies or individuals from various industries and locations, some of which may even be located in places where unethical business could be an accepted practice.
Every relationship in business brings more than just supplies. It brings with it an impact on reputation which can be good or bad. Sometimes a bad reputation comes with legal implications and financial losses too.
Due diligence on potential and engaged third parties should be conducted and monitored on an ongoing basis. This can be done by ensuring that all third parties have at least basic due diligence conducted on them to assess the potential risk they pose, allowing you to identify higher risk third parties that require higher levels of screening and background checks.
1.Understand the rules and objectives
Business regulations vary from nation to nation depending on the type of business. It is therefore important to assess and understand these rules as a precaution against any risks you may encounter when doing business with third parties.
You also need to understand why you are conducting due diligence on this third party. Is it because you want to protect your reputation? Maybe it is because of the financial and strategic implications that this deal could have on your business? Answering these questions will guide you to look for the right information regarding this party.
2.Collect relevant information and verify it
Gather all the documents you can about the company or individual. Identification documents, core business information, financial activity, primary and secondary sources of income flow, details on shareholders and board members, documents of incorporation, details on any political connections and affiliations and anything else you deem important.
You will need to go through public records, specialized records, news archives and any other sources to ascertain whether the information you collected is valid It is best practice to conduct higher level checks on higher risk third parties.
Another list you should go through is international criminal Watchlists lest you do business with a known criminal. Check whether they are PEP (Politically Exposed Persons) to find out whether they have any connections to the government.
Take the time to find out whether the company or individual is barred from doing business in their country and for what reasons. You might need to use due diligence solutions to get in-depth information.
3.Risk assessment
What risks are your business exposed to by engaging in this partnership? Is there a risk of bribery or corruption? Will you have to work with intermediaries thus exposing your business to risk stemming from possible unethical business behaviour of your third parties. Maybe you will have to deal with employees that don't have the necessary know-how to effectively identify and assess third party risks?
4.Monitor
Once you have ascertained that the partnership is something you are willing to undertake, it is due diligence best practice to ensure ongoing monitoring of your third parties. This is just to ensure that you are aware of the risks your third parties pose on an ongoing basis as your third parties' risk profiles can change over time – thus allowing you  to take the necessary steps to mitigate these risks.
Business deals come in different forms and it is important to adjust your procedures to suit a particular situation. Make it a habit to review the process as your business needs require to stay ahead of any challenges that may occur along the way. Ethical business is the best way to do business because the potential implications of not adhering to ethical conduct can be costly to your business.