Things That We Should Prepare for Urban Traveling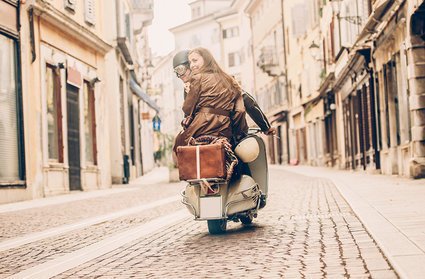 Preparing for a trip can be quite challenging and there are essential things to make sure that we will stay happy wherever we are. Although we could still buy so many things in an urban destination, we may realize that we forgot to bring something. Travelers need to be practical and there are things that they need to carry. Swiss Army Knife isn't only useful in survival situation, but it could also be helpful in urban situation. We may open cans, slice bread and cut threads with the versatile tool. Without it, we would need to bring separate knife, scissors, can openers, bottle openers and other things that won't pass airport security. The Army Swiss Knife itself would likely be confiscated, so we should put it deep in our luggage, somewhere between our tightly packed clothing. Inflatable pillow is also something that we should bring. When deflated, the pillow is very compact and won't take up much space. It's mandatory during long plane, train or bus ride. Many travelers are plagued by neck and back pain, due to many hours they spend in these transportation means. Because urban areas can be intricately complex, we should have proper mapping app.
 Mapping and navigation services on mobile devices are very useful. When the location feature is enabled, travelers will quickly find their positions in the map and the position of their destinations. Routes to the destination can be quickly determined and users may inspect the actual road condition using Google Street View. However, it is important to bring a backup foldable paper map, if data connection isn't available in the area. When purchasing maps, we should make sure that they are released in recent years. New roads can be constructed and there could be changes with the urban areas in the past few years. It is a good idea to perform research about the route to our destination locations when we have reliable Internet access. Spending one hour of research is better than getting lost for hours in an intricate and complex urban areas. If we can't always get reliable Internet access, write down important facts and details. Local guide is recommended if we have extra budget. When hiring guide service, we should agree with the fee that we should pay at the end of the day. The guide could provide us with suggestions, tricks and warnings that we will never get even from the most detailed navigation apps. When traveling, we should make sure that we wear comfortable shoes and clothing. The best way is to dress like what locals do. We will become less conspicuous and attract less attention. Local clothing is also better adapted to the environment and climate.
In urban areas, it may not be appropriate carrying DSLR camera with you, because it tells everyone that you're a tourist. If we don't need high quality photos, typical smartphones are already able to deliver decent quality for social media purposes. As long as we keep the sun behind us, smartphones can often provide crisp photo quality at normal resolution. However, the phone should have good visibility under the sunlight and we may need to use maximum brightness level.