THE TOP 5 HIGHEST-PAID ATHLETES FOR 2017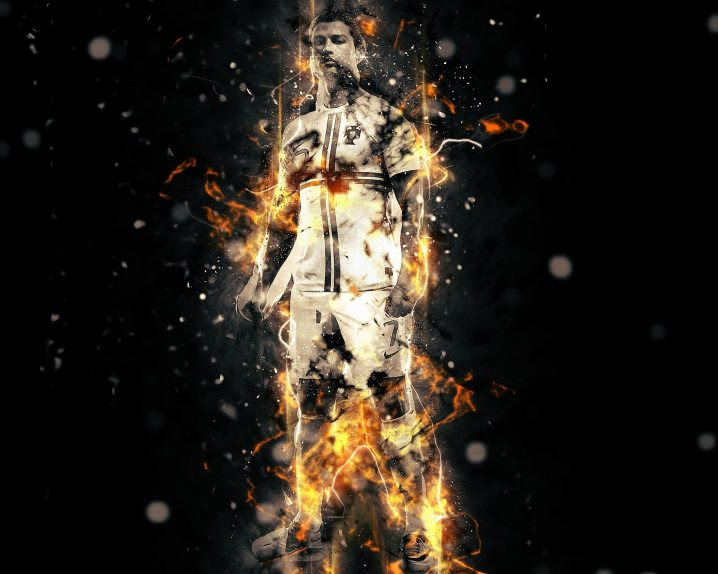 Forbes has released a list of the top highest-paid athletes for 2017. The biggest stars in the world of soccer, tennis, basketball, etc. had another magnificent season, banking $3.11 billion combined over the past 12 months. Cristiano Ronaldo is on the top of the list with $93 million, including $35 million off the pitch from licensing and sponsors.
For today, we made a list of the 5 highest-paid athletes. They together generate more than $25 million annually from sponsors. Keep reading, we have more interesting facts for the best athletes of all times.
The earnings below include salaries, prize money, bonuses, licensing, endorsements and appearance fees and span June 1, 2016 through June 1, 2017.
#1 Cristiano Ronaldo
Pay: $93 M
Salary/Winnings: $58 M
Endorsements: $35 M
Sport: Soccer
Cristiano Ronaldo or Cristiano Ronaldo dos Santos Aveiro was born on February 5, 1985 in Madeira, Portugal and is one of the best players in the history of soccer. He is the youngest child of José Dinis Aveiro, a municipal gardener and Maria Dolores dos Santos Aveiro, a cook. The king has two older sisters (Liliana Cátia and Elma) and one older brother (Hugo). He grew up poor and he recognized that he shared a bedroom with his siblings.
At the age of 14 he was expelled from school. His mother Maria Dolores then encouraged him to focus all his attention on soccer. Today, Ronaldo is an international sensation. He has set records whole playing for both Manchester United and Real Madrid.
#2 LeBron James
Pay: $86.2 M
Salary/Winnings: $31.2 M
Endorsements: $55 M
Sport: Basketball
The king of basketball was born on December 30, 1984 in Akron, Ohio to a 16-year-old mother, Gloria Marie James. She raised James on her own. Life was often a struggle for both of them, as they moved from apartment to apartment, while Gloria tried to find steady work. She realiized that he would be better of in a more stable family environent, so she allowed James to move in with the family of a local youth football couch, Frank Walker, who introduced him to basketball when he was 9 years old.
Today, LeBron James is considered as one of the greatest basketball players in history.
#3 Lionel Messi
Pay: $80 M
Salary/Winnings: $53 M
Endorsements: $27 M
Sport: Soccer
Lionel Andrés Messi or Leo Messi was born on 24 June 1987 in Rosario. He is the third of four children of Celia Cuccittini, who worked in a magnet manufacturing workshop and Jorge Messi, a steel factory manager. Growing up in a football-loving family, Lionel developed a passion for the sport from an early age. At the age of 4, he joined local club, where he was coached by his father.
Today Messi rewrites history. He is a "living legend" and one of the best soccer players.
#4 Roger Federer
Pay: $64 M
Salary/Winnings: $6 M
Endorsements: $58 M
Sport: Tennis
Roger Federer was born on 8th August, 1981 to South African mother Lynette Federer and Swiss father Robert Federer at Basel, Switzerland. He spent most of his early life near the German and French border, which made him fluent in English, French and German. Raised as a Roman Catholic, Roger took to playing soccer and tennis at an early age. When he turned 11, he became one of the Top 3 Junior Tennis Players in Switzerland. His fans now call him Swiss Maestro or simply Maestro for his exceptional tennis skills.
#5 Kevin Durant
Pay: $60.6 M
Salary/Winnings: $26.6 M
Endorsements: $34 M
Sport: Basketball
Kevin Durant was born on September 29, 1988, in Washington, D.C., to Wayne Pratt and Wanda. He has two brothers Rayvonne and Tony, and one sister, Brianna. When he was an infant, his parents divorced and his grandmother Barbara Davis helped raise him. His father re-entered his life when he was 13 and they traveled the country together to basketball tournaments.
He is one of the greatest basketball players and the NBA has never seen a player good as him.