The Role Of Data Driven Decisions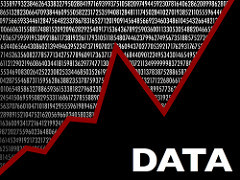 Whether they like it or not – or whether they know it or not – most companies in most industries are in the data business. If a business's efforts go toward marketing, data should be driving their decision-making process. Every category of data – including internal data, external data, finite data and big data – should be utilized when making decisions. Why? Research shows that businesses that make data-driven decisions are more productive and profitable than their counterparts that do not.
'Marketing is not an Art Form'
In an expert interview with "Mitch Lapides on the Importance of Data Driven Decisions," the interviewee stated that "marketing is not an art form." The point the expert was trying to make is that marketing comes down to testing, and your testing can only be as good as your data. Gathering as much information as possible on customers, sorting, analyzing and testing that data is not an art form, it is science. The science of data testing should drive decisions.
Moving Toward Automation
The single best way for businesses – especially small businesses – to save critical time and money is to automate every process that doesn't specifically require a human touch. Accurately and efficiently automating any given process is, by itself, a data-driven decision. Automation requires a fresh supply of accurate, up-to-date information gathered from every source, including CRM systems, A/B tests, confirmation page input and mailing list feedback.
In many cases, automation comes down to identifying critical points in the customer journey – especially points that signaled the end of a unique purchasing journey. Identifying why and when customers abandon shopping carts, for example, can help the client business can then work on several strategies, including win-back campaigns, renewal campaigns and replenishment campaigns.
Don't Confuse Analytics with Experimentation
Whether the data comes from surveys, outside research or BI software, it is critical to remember that analytics is data that provides insight and information on what is currently going on in a business. Data experimentation, on the other hand, is the testing of different approaches to different audiences to ascertain the possible variations between potential outcomes.
The mountains of data your business stores are only worthwhile if you put it to use.
Data is the driving force behind marketing services and strategies – but it also serves as the basis for decision-making processes in the most successful businesses. Companies that use data as the foundation for decisions are better at automation and get better results from both analytics and experimentation than those that do not.