The Most Instagrammable Cities in the World with Breathtaking Landscape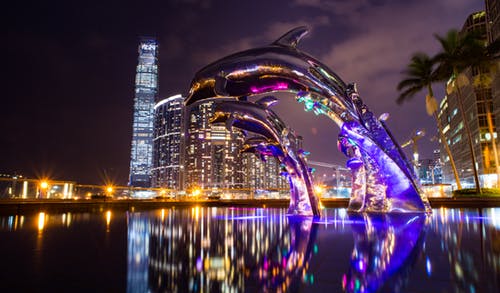 Another wonder of traveling is collecting memories through pictures. If you one of those avid users of Instagram, sure that you do not want to miss posting your travel story on your timeline. Each city in the world has a unique side that will not make you forget, but these cities will get you an epic picture no matter where you take it. Whether it is because the landscape, culture, or natural wonder, these are the most wonderful cities in the world that will make your Instagram feed awesome.
Cape Town, South Africa
The Capital of South Africa will make you forget that you are in the hottest continent of the planet. Forget about the lone dry desert and prepare yourself for an adventure that you will not forget. Cape Town is like a puzzle of sparkling beaches, soaring mountainous trail and metropolitan city in one gorgeous frame. You can easily snap an amazing picture just by sightseeing in the city and visit its famous tourist destination.
Kyoto, Japan
This world heritage city boasts the perfect blend of Japanese culture and modernization very well. Every step you take will take you to another wonder with a breathtaking view. You can choose your trip from ancient Japanese culture to the tranquil Bamboo forest and still having so much fun. There are a lot of pretty spots to take a picture, so make sure you have your camera ready and few spare batteries as well. Do not forget to visit the famous geisha district where you can witness the world cultural heritage that last since the 18th century.
Venice, Italy
The city of Venice is well-known for its eerie canals and washed bridges. It is one of the most Instagrammed cities in Europe and a perfect place to enjoy a romantic escape with your lover. You just can't get enough taking picture after picture in this pastels city because almost every corner is a work of art. Sadly, the future of this beautiful place is still uncertain due to global warming that raise its water surface every year. So make sure you have plenty of memories in this city while it last.
Santorini, Greece
No word can describe the true charm of blinding white stonewalls against the blazing blue sky in Santorini. Every step you take is just like walking in a picturesque painting that only exists in your dream. There is a lot of enchanting places you can visit in this city that will surely make an epic profile picture. Santorini is also one of the most favorite city for honeymoon for people all around the world. After all, who can resist the serene beauty this jewel of Aegean Sea?