Expectation vs. Reality: Things to Contemplate When Buying a Travel Luggage
Exploring different places can be a very stimulating and thrilling adventure, giving opportunities for expedition and growth around every corner. Thus, it is important to have the right gear for your journey.
Picking luggage that can make your journey a lot easier is one of the most quintessential factors when preparing for your trip. As such, it is important that you know your choices first and that you do some research before investing in a piece of luggage.
For a little help, read the guide on things to contemplate before buying luggage.   
Hard or Soft
Most travelers choose soft-shell bags because it weighs less than hard-shell bags and offers more space for your things. Soft-shell bags are available in a myriad of models, for instance, a duffel bag that can be either wheeled or strapped or a carry-on bag with a backpack attachment.
But if you intend to bring any fragile and delicate things or wish to have more protection, then choose hard-shell luggage. Hard-shell bags will help you carry out the weight conditions for a checked suitcase. This type of luggage will protect all breakable things much better than soft-shell bags. Plus they are very much easy to clean.
Whether hard or soft, be sure that you only pay for high-quality bags. Know that feeble hard-shell bags can crack or break under pressure, while inexpensive soft-shell bags can tear. Shop for good quality luggage in any online store like LuggageOnline.com.au.
Wheel-ability
One of the most challenging factor to determine when buying luggage is whether you should go for a suitcase with two wheels or four wheels. With four-wheeled luggage, you can easily drag the suitcase in front of you, beside you, or behind you. It is also not difficult to maneuver the bag in tight spaces.
The only drawback with four-wheeled luggage is that if you are on a slope, the luggage can roll away. On the other hand, two-wheeler luggage can only go backward and forward.
Even though a two-wheeler is less comfortable than four-wheeler luggage, but if you are planning to walk along city streets, two-wheeled luggage is much better than four-wheeled ones. Two-wheeled luggage is excellent for rolling on cobblestone streets, curbs, sidewalks, and other rough surfaces.
Size
Size is a pivotal component when selecting luggage. For sure, nobody wants luggage that is too large for them to control physically. If that happens, your whole travel will be a nightmare.
With that said, you should only pick luggage that you can physically manage and handle.  Also, know beforehand the amount of stuff you will bring so that you can pick a suitcase that can cater everything you need.
Moreover, do not forget to examine the airline's luggage allowance. Be ready and plan your packing efficiently. It is also a great idea to weigh your bags before you travel. As such, you will know if you are overpacking or underpacking. Plus you can avoid any additional fees if you weigh your bag beforehand.
Warranty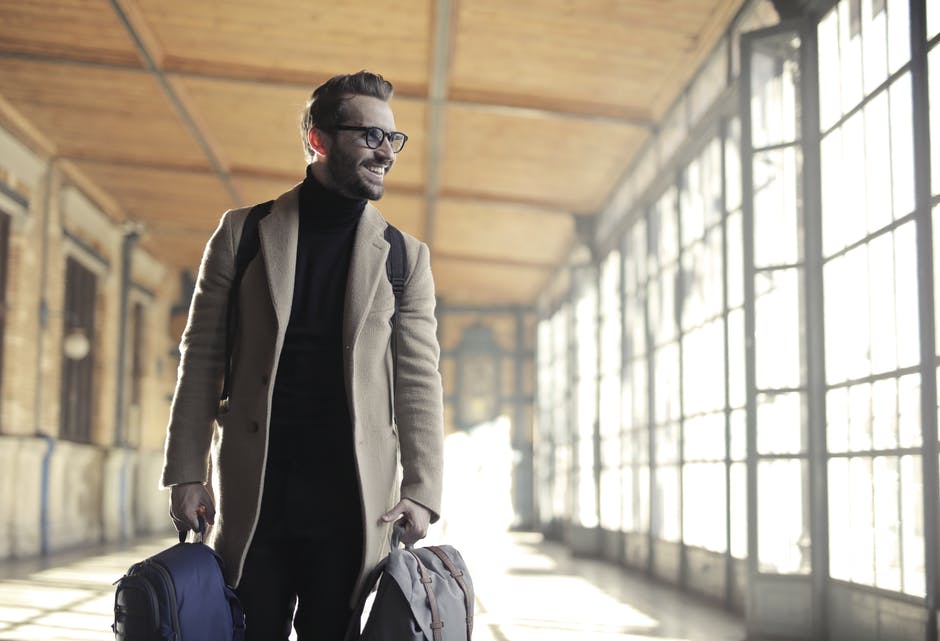 When it comes to buying luggage, you must choose the one with a warranty against damages and impairment. Usually, luggage warranties range from 1 to 10 years in length, and some even have a lifetime warranty.
If you doubt a luggage's reputation and durability, having a warranty is great insurance. Just don't forget to keep the receipt and register the luggage, if necessary.
Color
Though it may sound unimportant, the color is as important as the materials. As such, you should choose luggage with a striking color because it will help you identify your luggage immediately on the luggage carousel.
You can also opt to personalize the design or color of your luggage. Attach some stickers or tie a scarf so that it will be easier for you to spot your bag.
Takeaway
Traveling to other places does not have to be a burden and a problem. Because if you have good quality luggage with you, you will certainly know the difference between an awesome trip and a nightmare. But before buying for one, be sure to explore your options to be able to find the right one for you.
Find out more related post:  Latest technology to help you at ease while in traveling