The Island of Malta – Rich in History and Culture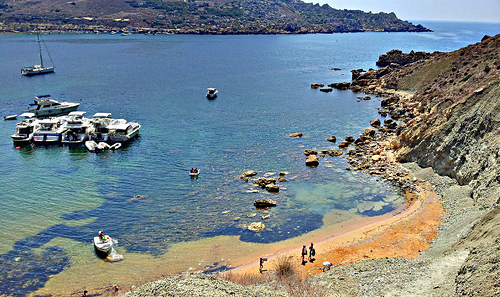 Malta! The name has a lovely ring to it. I have friends from Malta and they seem to have a way with words when describing their island. Friendly, close-knit communities, old world values, steeped in culture and tradition and yet very much into the 21st century world of technology.
Malta is made up of many little islands. The main island is Malta and the capital is Valletta. Amazing how it has 7000 years of history! I am planning to book a holiday in Malta to see all the historical and cultural sights. So let's take a look at what we can find in hotels in Malta. Let's discover the places we can visit to see its long history.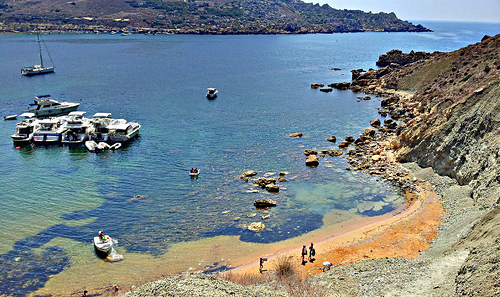 Historical Places of Interest
Every trip to Malta means a trip to paradise! Whether it is for family fun or religious pilgrimage, there is something for everyone. The views are spectacular and give you a very good overall feeling of contentment to see and experience such beauty.
Here is a listing of places that I have found to be very interesting to visit:
Grandmaster's Palace: 16th century architectural masterpiece which is now the parliament.
Sacra Infermeria: Conference Centre fully equipped with the latest technologies.
St. James Centre for Creativity: Housing the latest in art against the backdrop of a splendid old architecture
Hypogeum: A labyrinth of underground chambers probably used for burials and a temple.
Ggantija Temples: dating from around 3600 to 3200 BC and are one of the most important archaeological sites in the world. It is situated on the island of Gozo.
St. John's Co-Cathedral: With its Caravaggio masterpieces.
Cathedral of St. Peter and St. Paul: With its beautiful architecture and treasures to see
Pilgrimage
There are many churches and chapels in Malta and it is a common feature of the landscape usually in the centre of a town or village. There is almost 1 church per square kilometre. They are a must-see for their architectural beauty and treasures. For those who are more into pilgrimages, they are a great way to spend some time visiting.
Temples
Malta has many temples. They are the oldest buildings in Europe and older than the pyramids of Egypt! The settlement of Malta began around 7000 years ago with the Neolithic farmers crossing from Sicily. There are archaeological sites with evidence from the Neolithic age, Temple period, Bronze and Iron Age, Phoenicio-Punic age and the Romans who occupied the islands from 218 BC to 535 AD.
With such a small amount of land and to have such a rich history is quite interesting and I am keen to go to explore all the wonderful places myself.
Adventures
A great way to get to know the history and culture of the archipelago is to take a cruise or excursion. The views from the sea of the islands are spectacular with the fortifications of Valletta and the Three Cities, with the amazing rugged cliffs and little inlets. While out on a boat there are activities such as diving, snorkelling and jet-skiing to participate in if you are very sports-minded and up for an adventure.
Hotels In Malta
There are all types of hotels and resorts in Malta and for every kind of taste and expectation for a holiday and all on different islands. There are great deals to be found in booking a holiday at one of the many hotels. It is possible to find hotels in Malta that are in a quiet part of the island yet close enough to get to the bustling nightlife and shopping like at St. Julian's. There are those that will have all the hotel amenities desired from health spas to fitness gyms, swimming pools to private beaches. There are those with a choice of restaurants within. The business centres in the larger hotels cater for large groups and have all the latest technological advancements you need.
Visit Malta For Its Rich Cultural Sights
My mind is made up on visiting the archipelago and booking in at one of the many great hotels in Malta. The richness in history and the amount of places to discover and visit is a definite pull for me to make plans. While I really like the resorts and amenities I am very keen to go on an adventure to have the best of both, you could say. My idea of a holiday is to have a bit of diversity in taking in all the historical and cultural sites in Malta to get a taste of history and understand the culture better.
Author Bio:
Ariana Louis is a travel journalist and avid history buff.  She studied history and travel in university and tries to find interesting facts about her places of destination to share with her audiences.  She has been travelling since she was 3 months old, and so has the travel bug to continue to see the world and to share her experiences with others. Ariana is one of 3 children who share her passion for travel.  Her family is very involved in her trips and are always critiquing her editorials. Right now, she reviews many hotels in Malta and around Europe.