Beach Safety Tips and Benidorm Holidays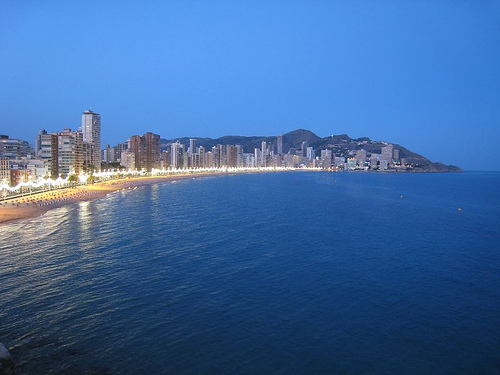 It's summer time yeah! Well, some days seems like summer in England. Whether you are in England or in other parts of the world, enjoying the summer there are things to remember to enjoy it safely. Check out Benidorm Hotels for deals this summer.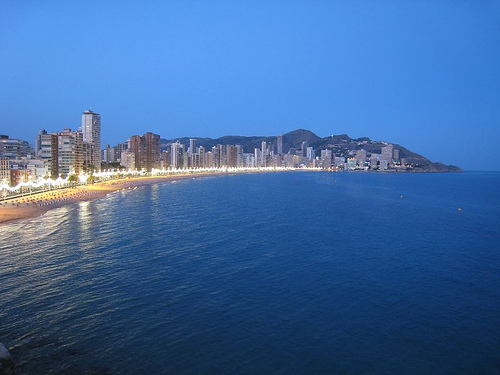 Rip Currents
Every year there are incidents on the beaches that the lifeguards have to attend to, but the most common incident seems to be rip currents. The weather is great, everyone is enjoying the relaxation and fun, but….there are still dangers to be aware of. Rip currents can happen anywhere in any part of the world. That is why it is safer to swim or paddle or body board in between the lifeguard posts on lifeguarded beaches. Try to avoid going to beaches that do not have lifeguards. It is for peace of mind.  Rip currents are strong currents that can occur in shallow waters and take the swimmer to deeper waters. When on holidays check that there are beaches that have lifeguards.
Tips on Rip Currents
There are different signs to look out for when trying to spot a rip current. The water could be discoloured or brown as it is bringing up the sand. There is foam and debris on the surface of the water floating out to sea.
What to do if you are caught up in a rip current:
Stay calm.
Don't try to swim. If the water is shallow, then try to wade in.
If you have to swim, then don't swim against the rip current as it will exhaust you.
Try to swim parallel to the beach until there is no rip current and then try to get to the shoreline.
Put up your hand to get attention and shout for help.
If you have a board or inflatable, keep hold of it to float.
Beach tips
There are other tips and tricks to be aware of when on holidays.  It is good to be aware of them and try to prepare the holiday plan including them.  Here are some beach safety tips to remember:
1. Swim at beaches with lifeguards.
2. Keep watch on children at all times.
3. Each beach has its own safety information. Avoid the hazards. Follow advice.
4. Get to know the flags on the beach. Each beach has its own rules.
5. Don't swim alone.
6. Avoid alcohol before swimming.
7. If in trouble, put up your hand and shout for help.
8. If you see someone in trouble, please call for help or dial the emergency number.
9. Inflatables are only to be used when there is little or no wind as they will fly away.
10. Avoid dehydration. Sip water. Have lots of water available.
11. Avoid sunburn by protecting skin and eyes.
12. To help stings from fish or jellyfish, spray sea water on it.  Lifeguards may have a spray that has vinegar in it for you to use.
Benidorm Hotels will have a list of beach safety tips for you to remember.
Benidorm Tips
When in Benidorm, there are certain things to be aware of or understand to keep safe. Being on holidays, we tend to relax and forget that there are things to take into mind when trying to relax:
Never leave bags unattended
Walk on the inside of the footpath and keep your bag away from the outside of the footpath to deter snatch and grab thieves.
Keep all valuables out of sight but don't hide it under a towel.
Leave all valuables in an insured safety deposit box at your hotel.
Take only what you will need to go out.
Make sure you keep your bag with you at all times and do not leave on a shopping cart or the back of a chair to be snatched.
Better not to wear any bling! Keep all jewellery at home.
Make sure you have holiday insurance to cover valuables.
Contact the Benidorm Hotels to find out the best deals and tips to stay safe. A good holiday is a safe holiday.
Conclusion
Enjoy the time at the beach on holidays, but be vigilant as if you were at home when you would be aware of the possible dangers and issues.  Being out in the sun at the seaside will not stop incidences to happen.  We need to be prepared and try to avoid incidences so that the holidays are spent relaxing and enjoying the sun and fun.
Author-Bio: Ariana Louis is a freelance writer for travel magazines and loves holiday destinations in Spain in particular.  She is part English, part Spanish and so is able to travel to Spain and speak the language of the people when she is on holidays. She is also a frequent guest at most Benidorm Hotels. Ariana is often helped by Travel Republic, which offers Spain holidays, whenever she books a trip abroad.