The Best Colour Schemes For Your Bathroom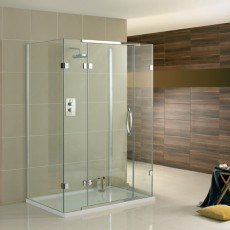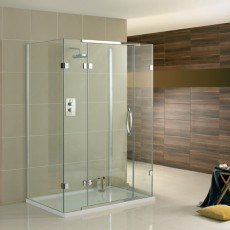 Deciding on the best colour scheme for your bathroom is not always an easy task, but there is no need to dread this part of the design process. Specialists suggest that the most important thing you have to consider when choosing the perfect colour scheme for your bathroom is actually not the colour palette itself but what kind of bathroom you want to create. Do you want a luxury spa environment, a contemporary bathroom, an eclectic and modern space or a rustic, country bathroom with vintage accents for example? When you have identified the ambience you want to create, choosing a colour scheme becomes much easier as certain tones, shades and textures lend themselves naturally to a particular style.
The Luxury Spa Bathroom
If you have decided that your bathroom is going to be your number one relaxation spot, you'll likely be drawn to a spa bathroom with a large whirlpool bath, artesian fittings and soft, diffused lighting. Perhaps candles dotted around and fluffy towels or robes lining the wall. In order to recreate a luxurious spa atmosphere at home, earthy and neutral tones are essential. Shades of brown, beiges, ivory, taupe, terracotta and greys in abundance can be offset against vanilla or magnolia to maintain a sense of light and space.
The Contemporary Bathroom
If you are a lover of all things modern and like to keep your décor coolly contemporary with slick finishing touches, a cutting-edge bathroom is for you. Contemporary bathrooms are characterised by their sharp, defined lines, strict organisation, bright, fluorescent lighting, large mirrors, chrome taps and glass shower doors. In order to achieve this ambience, you need to stick to a very simple colour scheme. Eternally modern black, shades of grey and crisp white should all be on your colour swatch, because they epitomise the simple beauty a contemporary bathroom is all about.
The Eclectic Bathroom
You do not want your bathroom to only be a place to unwind, but also an exciting room that rejuvenates you every time you walk through the door. Eclectic bathrooms are attention grabbing spaces and in order to make your bathroom stand out you are going to need a serious pop of colour. This makes the colour scheme incredibly important. Modern eclectic bathrooms do not tend to be filled with neon colours, but with deep, rich tones of red and orange. These reds and oranges should be incorporated into your bathroom surfaces and cabinetry, rather than used as small accents. Go big and bold but in order to avoid a colour explosion, incorporate solid black, white or vanilla to soften the look and tie the various hues together.
The Rustic, Country Bathroom
The rustic, country bathroom feels very homely and cosy and will usually give a nod to the past with vintage bathroom accessories, embrace the present with modern day amenities from specialists such as Bella-Bathrooms, where oversized shower heads and floral patterns really help to complete the overall country look. If you have decided on a rustic, design opt for a colour scheme that blends pastel tones with neutral colours. Soft blues, pinks, yellows and greens that do not overtake the room are all appropriate and will inject a hit of country character.