Style Guide: How To Look Good At The Beach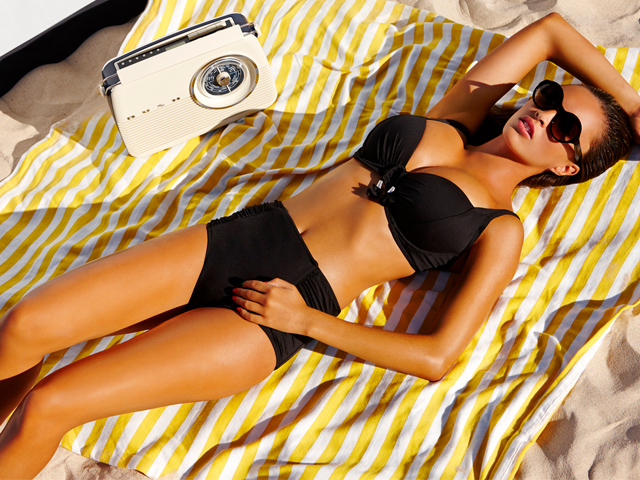 Time to start dieting so you'd look great at beach in 3, 2, 1, NOW! Yes, you read that right, we said now. A bit difficult thing to pull off, isn't it? It would be fabulous if things could work out just the way we want them to without us having to put so much effort into it. Winters are always long and unpleasant, and somehow, regardless of how much we desperately await for their arrivals, spring and summer seem to take us by surprise every time. If we could only get a bit more time to work out and diet so that, once we hit the beach, we look our best…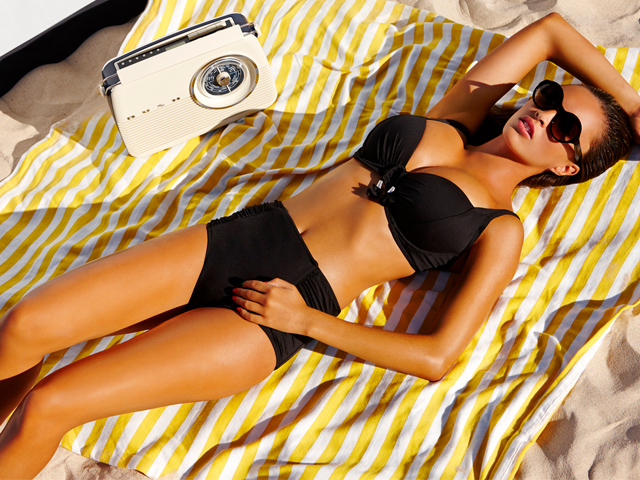 And the beach does not forgive: minimal clothing, sunshine, so many people – our flaws are difficult to cover up. Here are a few tips on how to look fabulous at beach:
Prepare Your Body
And when we say 'body', we really mean it. Start by exfoliating your skin and getting rid of the dead cells. Finish your showers with cold water to get your blood running and moisturise every night to make your skin glow. You can also 'cheat' a little by applying fake tan before you hit the beach. This will help in covering up cellulite and stretch marks since they are difficult to spot on a tanned skin. Don't overdo it, though. Apply light layer every two days until you get the right colour; don't put a lot of it at once because it will make you look like you're covered in mud.
Pick a Right Swimsuit for your Body Type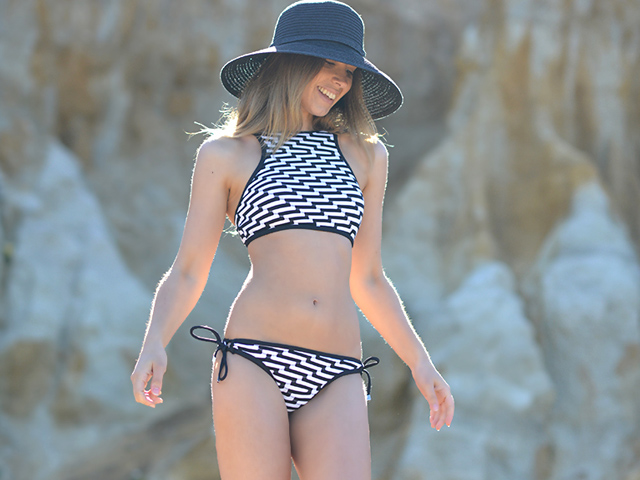 Swimsuit is different than the ordinary clothes you wear, so before you try one on, take one in smaller and another in bigger size, just in case. You'd be surprised how much better they look when they simply change sizes. Also, try finding a bikini which will emphasize your attributes and make you look exceptionally good. Athletic figured women can wear pretty much anything, but you might try halter neck tops which make smaller breasts look great. Horizontal lines also give the impression of bigger breasts. Hourglass shaped women look best in halterneck bikinis, but they should avoid bandeau style swimsuits. If you have a bigger stomach, opt for one-piece swimsuit instead since it will emphasize your breasts and flatten your stomach at the same time. Big hips and slim shoulders mean that one piece swimsuits are out of question since they make your legs appear shorter. Try wearing balcony bikinis with triangle tops to draw attention to your upper part and combine that with low-waist bottoms.
Be a True Lady for a Day
Forget about shorts, they are for boys. If you're unsure what impression you will leave, choose a neutral, flattering summer dress. It is comfortable, leaves bare all that you want and cover the rest. You can easily make it casual or totally glamorous, depending on the accessories you choose. Also, try finding a position which will accentuate your best features. If you don't like your stomach but have great legs and bottom, lay on your stomach. If you are dissatisfied with your thighs, choose to sit in lounge chair and bend your knees.
Remember, a day at the beach should be first of all fun; you should only stress about sunscreen and whether you'll find a good spot for your things. Focus on the positive sides of that day and relax, a few of the sneaky ways we mentioned here should help you forget your worries and enjoy the day.