Sothink DVD Copy Is A DVD Decrypter And DVD Cloner In Perfect Combination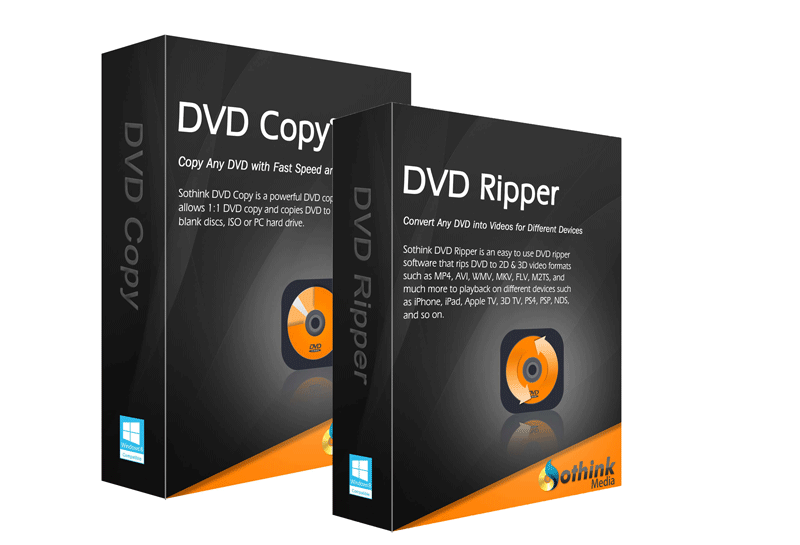 As a DVD movie lover, you can feel the pain when one of your favorite DVDs starts to skip, before it finally stops to play at all. You may frantically try to skip a certain scene a number of times just to find it fail over and over again.
Sometimes, you may have to kick the scratched disc out of your tray and try to polish the disc surface to make sure it is not covered by a film of dust and when you throw it back only to find that does not work out either. Finally, you are left probably with a useless coaster. What a pain in the butt, huh!
Fortunately, this cost is something that can be easily avoided with an affordable piece of DVD backup software, which is able to make perfect 1:1 copy of the original DVD disc, and before that, it must also be able to handle with the CSS protections normally found on every commercially released DVD just to prevent piracy. Here what we are talking about is certainly not to promote piracy but to make legit backups of our purchased DVDs for archive or collection purposes.
In plain words, what we are looking for is a DVD decrypter software and DVD cloner software in combination. And what comes out from my mind is Sothink DVD Copy, the one I've been playing around for about one year or so.
First and foremost, this Sothink DVD Copy software does meet our first benchmark. It has the capacity to make perfect 1:1 copy of any DVD disc, without any quality loss all by itself under its Clone/Burn mode. This is to say, it can be the DVD Cloner software that we are looking for.
Next, Sothink DVD Copy itself has the muscle to remove all the known DVD protections that the latest technology can come up with. So, it definitely makes our DVD backup process a much easier task to accomplish.
Besides these two mentioned merits, Sothink DVD Copy also offers a ton of other features beyond our expectation. Apart from the above mentioned Clone/Burn mode, it also comes up with 5 other copy modes, which are Full Disc, Main Movie, Split, Merge and Customize. In total, that's 6 copy modes. Each copy mode allows users to do different things so that it can meet the most demanding users possible.
Another quite practical feature of this DVD cloner software is that it lets users to copy DVDs onto computer HDDs as ISO image files or DVD folders. This is to say, if you are running short of blank DVD discs, you have the choice to save a lot of money. After being copied as ISO files, you can simply mount it with a virtual drive and watch the movie on your computer with a DVD player software. And when you do have to burn it at a later time to blank disc so that the kids can enjoy their favorite cartoons on the home DVD player, then you can load the ISO file with Sothink DVD Copy to burn anytime necessary.
As a summary, Sothink DVD Copy does exactly what we are asking for and for more beyond that. It can be very helpful to our daily entertainment life. Plus, it is very affordable, which costs only $56.99 for a lifetime subscription. Plus, it's almost Christmas time again, you may be able to get it at a great bargain. Feel interested? Find it here at http://www.sothinkmedia.com/dvd-copy.htm