Sisal Rugs: The Perfect Eco-Friendly Rug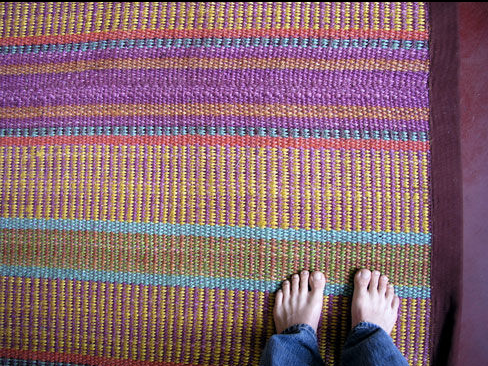 If you're an eco-friendly individual and you like rugs, you've probably considered purchasing a natural rug before. There are many options to choose from but sisal rugs seem to be the most popular and trending. The reason being: they are durable, require minimal maintenance and look great in just about any room. Regardless, there are a few things to consider when making a purchase decision.
Where will you place the rug?
First, it's important to figure out where the rug will be used. From there it's a good idea to decide on the size, weave pattern and shape. A great way to decide these features is to design your own custom rug. Once you determine the rugs future location, you should measure the surrounding area. Do you want a square rug? How about a circular rug? Will furniture be placed on top of the rug? Knowing these questions before you start designing your rug will help you make the best purchase decision.
Cleaning sisal rugs is a breeze
Because sisal carpet does not build up static or trap dust, maintenance is a breeze. A once over with any standard vacuum will do the trick. However, if your sisal is placed in an area where liquids can be easily spilled, further treatment may be necessary. If so, a fiber sealer can help prevent liquid absorption and dry-cleaning powder will remove any accumulated stains.
Benefits of sisal material
There are also a number of benefits associated with owning sisal rugs. Because of their dense atomic structure, sisals damper noise by absorbing vibrations. This means they can reduce sound between the floors of your home – especially if placed on hard, tiled floors. Another cool functionality is that sisal rugs can be woven with softer materials, such as wool to reduce their roughness. And, sisal rugs are completely biodegradable, so they can be thrown out or recycled once they've run their course.
Furthermore, these rugs are made from natural plant material (the agave plant) and are 100% biodegradable. Once you're rug has worn through, you can throw it away without worrying about damaging the environment.