Simple Tools To Make Your Study Successful and Easy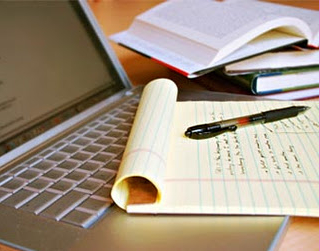 We've collected some of the sites on the net that can make your studies more fun, relaxed, easy, and successful. There's a lot here that can help you out of a rough spot or increase motivation—put aside your assignments and check these out before proceeding.
1. Studygs
Study Guides and Strategies is a comprehensive site that discusses various aspects and methods of learning, teaching, studying, working, reading, memorizing, managing time and more. It has content in various languages of the world, and addresses different types of learning styles such as visual-spatial learning.
This site is an excellent starting place before beginning a new course of study, before teaching a class, and before tutoring a student. It's also a useful tool for frustrated students to get new inspiration and tips to make their lives easier.
Some effective tools for self-assessment are included in the site. Advices include having a positive attitude toward studying, and providing tips to get there— since having fun and being relaxed increases the ability to remember and understand material.
2. Todayinliterature
Today in Literature is a great online resource for those studying and teaching literature, or those simply interested in literature itself. It has a daily story, daily quotes, articles, and a newsletter that visitors and fans of the site can sign up for to get info and stories delivered to their inbox frequently. People who love to read and write and stay "in the know" will enjoy this webpage with its fun and witty anecdotes.
3. Qiqqa
Qiqqa is the ultimate resource, reference and works cited page, where you can easily create a bibliography and get help citing your sources. You can download the reference manager for free and put it to work to organize sources you are using for writing papers, articles, essays and longer documents. You can also annotate PDF documents. It is used by serious professionals and academics alike, as well as undergraduate and graduate students.
4. Mendeley
Mendeley is similar to Qiqqa, in that it helps you to organize references, but it goes beyond that in offering an academic social network for people to bond over their studies. Signing up for an account is free, as is downloading the app for a variety of platforms. A highlight of this resource is that you can cite your references while you write in a way that won't distract from your work. You can also make your own searchable library so you can quickly access your materials at a later time.

5. Bestessaytips
OK. If you're in school (university) to study and improve yourself as a person and become that much more brilliant and wise, then this is one of the apps for you. It's basically a site where you hire someone to write your paper. If you are an honest person, don't use this except in an absolute pinch. But if you don't or you are just too sick to get your work done, these is a totally legal way to save your butt and still get a great grade.

6. Coursera
Coursera is excellent—you can study for free, and learn so much just for the fun of it. True that it doesn't win you credit, but some people have managed to get jobs and advances based on what they've learnt via Coursera. Coursera is like an online college, except that it's free and you earn certificates that confirm your participation in courses. You can learn everything from mathematics to accounting, engineering and computing, to art and philosophy. They even offer courses in Chinese, Spanish, German, Italian and a slew of other languages.
You could sign up for a Coursera class to see if what you're thinking of majoring in is really for you. You can put a toe in the water before diving off the deep-end. Maybe you'll find out nursing is really not for you. Maybe you'll find out architecture is your calling. Maybe you'll brush up on your Spanish and get interested in modern art. It can't hurt to try it as it's free! You can also get in contact with others who are learning for the fun of it.
Coursera is an amazing idea and can't be recommended enough. They run in cooperation with prestigious colleges such as Berklee College of music, Harvard and more.
For students and soon to be University students, there is a lot out there that can help you to mentally prepare, or to help you make a decision. You can also browse these sites to get inspiration and study help. There is a world of opportunities out there on the internet for you— simple tools to make your study successful and easy. Take advantage of them!