Shoes Wisely: The Types Of Men's Footwear That Will Be Appropriate For An Occasion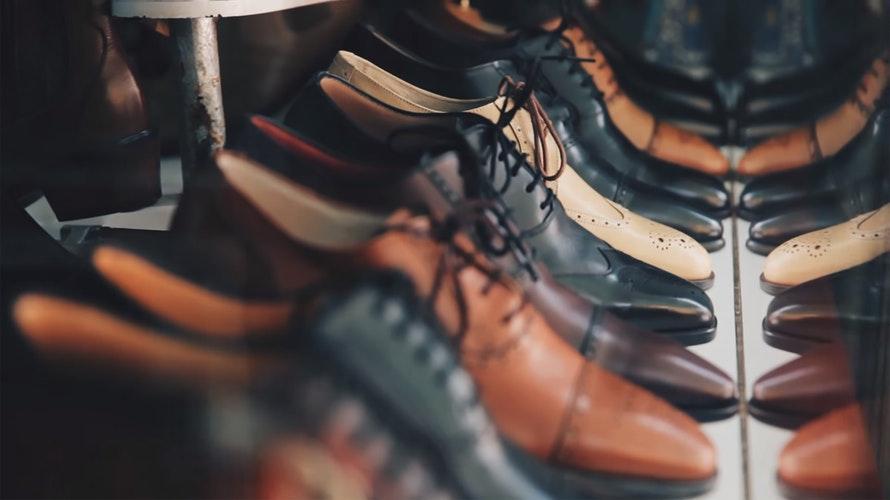 When talking about smart and appropriate dressing, you cannot just wear a cheap pair of shoes for the occasion. Your pair of shoes can tell a part of your personality, and that can make a significant impact on how you carry yourself. For instance, it boosts your confidence in every pace you take, and it refines a great deal of your movement.
Thus, it is advisable that you have pairs of footwear in your closet that can suit up to a particular type of occasion. You should have a pair that will be appropriate for casual occasions, formal events, sporting competitions, or ordinary occasions. If otherwise, there is a great chance that you will be out of place in a particular event.
For you to have the appropriate pair of shoes to suit any event, this guide will help you for that purpose.
The Slip-On Leather Loafers for Casual Occasions
If you are looking for a pair that is ideal for casual and even formal occasions, then the slip-on leather loafers will not fail you. A pair of slip-on leather loafers typically has a top portion of authentic or fake leather, and it has a heavy rubber sole. This type of comfort is comfortable to wear, and they got the style to match a casual upper outfit.
The Pairs Perfect for the Office
There are office workplaces that do not have strict formal attire dress regulations. So the employees can make do with a casual pair of shoes every time they go to work. You should know that casual shoes are those that are less formal than a pair of oxfords, which make them suitable to wear for a laid-back office environment.
You can find a lot of casual office shoes on the market nowadays, but the excellent-looking pairs are tan suede brogue and the desert boot. You can also look for pairs considered less-than-casual such as driving shoes. Driving shoes have almost the same appearance as those popular casual office shoes.
Oxfords for Your Smart and Formal Attire
Oxfords are lace-up shoes that men love to wear on formal occasions such as business conferences and weddings. You can find two types of oxfords that only differ from each other when it comes to their lace design: the bluchers and the balmorals.
Bluchers are the type of oxfords that have different colors and designs like brogues and split-toe. Balmorals, on the other hand, have a closed design for the lace, and many shoe enthusiasts will tell you that balmorals look simpler than the bluchers.
The Versatile Double Monk Strap Shoe
A pair of double monk strap shoes is the type of footwear that you can wear for casual and formal occasions. Just make sure, though, that you match them according to the style of the outfit you wear.
This type of shoe can do the magic of making you look fashionable if you go for a sophisticated leather pair. For an ordinary or casual day, you can choose to wear the laid-back sneaker-type.
Tweeds to Make Your Ordinary Day Awesome
Yeah, alright, you might consider a pair of tweeds as old-school and not suited for a modern man like you. However, you can find a lot of tweeds nowadays that have modern styles and designs that will still retain the modern look in you.
Aside from the aesthetic allure, a pair of tweeds is also good to wear because of its practicality for keeping your feet warm. This pair is also water-resistant, and you can use them for years if only properly taken.
A Pair of Trainers for Your Fitness Routine
Nowadays, you can find a lot of options for a pair of footwear to wear to your gym workout. For instance, there is popular fitness footwear nowadays that come with bold design details like fluorescent stripes that are comfy and attractive. But if you want to have an old-school looking style while running on the treadmill, you can choose a retro Adidas Stan Smith.
Top-Siders for Your Summer Vacation
Are you planning to have your vacation on a boat? Worry not, a pair of topsiders is for you. You know topsiders are excellent to wear when you are on a boat because it can prevent slipping, and it is also stylish.
Topsiders are the footwear used in the old days in the ports of Boston, but now they are a staple in many men's wardrobe. Wearing a pair of topsiders is relaxing to the feet, and you can put it on with no socks. They come in a variety of colors and fabrics, but still, the brown mocassin pair is more popular than the rest.
Takeaway
It is essential that you have different types of footwear for different types of occasion. Following this tip will provide you the style and practicality of blending into the event and the people in it. You can find various shoes on online sites like Deal Wiki for this purpose.