Service Cat: Good Companion For Mentally Disabled People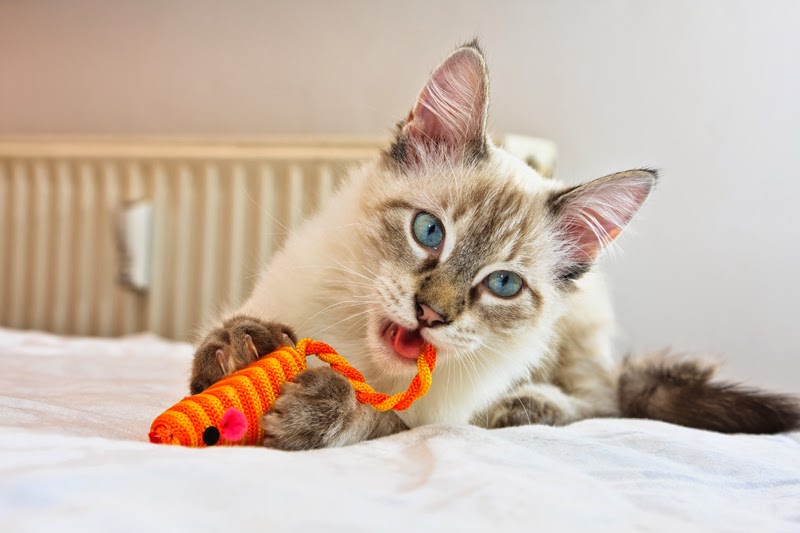 An emotional support animal is a human pet that is prescribed by the licensed physician or psychologist. The animal also takes a part in the treatment process for the person and is created to offer comfort and reduce indications of the individual's mental and psychological disabilities. Among the entire pet animals, cat is considered one of the most noticed pet and emotional support animal that's why it is preferred for disabled person. A service cat is one that has been trained to do specific tasks. It is mostly preferred for the person, who is mentally disabled and depressed. This type of cat is the best companion for individuals with disorders or impairments and especially provides support in public places such as open public organizations, government buildings, transportations and non-profit public association. The American disability law is the amendment Act that permits people with disabilities to be guided by service animals. Unlike other animals, cats can be trained to a certain degree. Some people say, training them is not easy and it's likely difficult to train them. Although, it is impossible to change their behavior to ensure a joyful and relationship with the owner is enough training.
The Eligibility Criteria for getting the ESA
Each of the domestic animals may be eligible as an emotional support animal (cats, rabbits, birds, dogs, rats, ferrets, etc.) and they can vary with age (young puppies, too). These animals do not require any specific training or task because their most presence alleviates the signs related to a person's mental or emotional disability, unlike a working service cat and the only necessity is that the cat is convenient in public and does not make a nuisance in or around the home location. A person to be legally eligible for an emotional support cat (ESC), he or she must be believed emotionally disabled by a professional psychologist, etc., as confirmed by a perfectly formatted instruction letter. Naturally, a medical doctor is not be eligible because they are not an experienced mental health specialist. Some airline sectors and land managers will agree a verification form approved by a family doctor.
Get the Independent Living Opportunity
People who are suffering to live individually with their emotional support cat, ESA letter is the better choice for them. After getting an emotional letter, no one can have the right to disturb your cat or any other animal. People are just required to complete the three step process for this letter. The initial step is for you to prove you have some type of emotional or mental disability, you will perform this on the second page, once you persist from here. And then you have to qualify your cat or other animal as convenient in public using the public access test. The final step requires checking out the information provided by you. Within three to four days, you can get this qualification letter from the professional ESA center. The documentation is offered by many private and government sectors and people can apply through online or offline. Get a comfortable and stress free life with the help of emotional support cat in your home.