Pros And Cons Of Garage Steel Door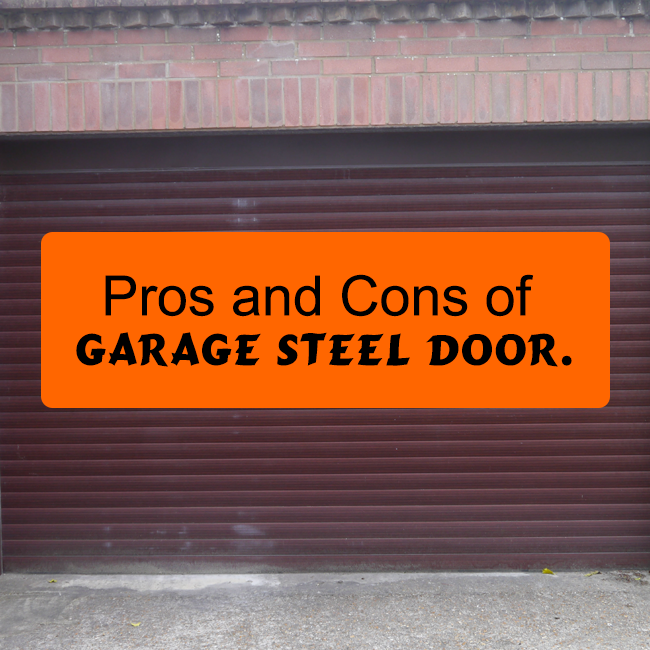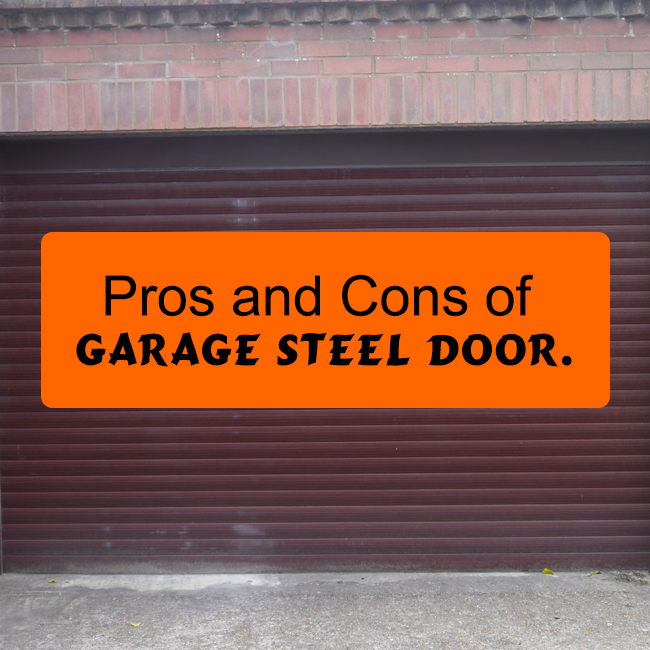 In the 50's and 60's, it was standard for homes to have steel garage doors. But since 80's when the steel prices started to rise, builders and house developers began to choose other materials for garages such as fiberglass, aluminum, wood, etc. Steel still proved to be the ideal choice for solid and robust garage door that could resist rain, snow and wind.
Steel garage doors are generally made with a high quality steel of 24 or 25 gauges that help ensure high durability and security. Most steel garage doors are equipped with an aluminum bottom climate-seal retainer system that keeps things like rain and snow out of the reach of the garage. If you are going to buy steel garage doors, ensure the door has weather-seal and is made of a rust-resistant aluminum.
Advantages of Steel Garage Door
Some manufacturers use galvanized steel to make steel garage doors, which insure more durability and reliability. This steel does not create situations like your car stuck in the garage. It keeps the place safe and secure.

Rollers have significant role in garage door functioning. They need to be durable and quiet. Rollers made of nylon are known to offer smooth action while lifting the door.

Steel doors are available in wide variety of styles and shapes instead of sticking to typical blocks or squares of older doors. You can find them in small window shapes, large half octagon and square patterns or diamonds placed on their side. Some doors come with a barn-door look and they lift up from the bottom.

Today, steel garage doors are custom painted to suit any home color than simply sticking to standard white. You will find colors that compliment and contrast your home such as light blue for dark blue home or black for white colored home with black trim and shutters.

Colored steel doors have the advanced trim painted a darker color or a contrasting color in order to emphasize the doors and add more life to them. This also makes your home to look more complete or the so-called curb appeal.

Some house owners prefer to place windows in their steel doors and those are available in a wide variety of shapes and sizes. You will find squared windows, arched windows, and porthole or round windows in smaller sizes. You can get them insulated or tinted to prevent them from damage and prying eyes.

Steels doors are a traditional option on track homes- houses that are all one style in a locality. You can add these doors to any older or new home. They are highly functional and stylish in different colors and styles.
Disadvantages
Thin steel material at 27-28 gauges will dent immediately though they are not expensive to buy. Many house owners say that steel is not a good insulator material as wood, but you can have insulation placed to make it more energy efficient.
Choosing the Right Steel Garage Door
So, you have set your sights on a steel door. Next is to decide what color and style to choose for your home. You will find models with extra accents, designs and advanced safety features. You must seek assistance from a garage door repair technician or specialist to help you in decision making. They may also help you with competitive pricing.
Most steels doors come with a particular warranty period, however you should ensure that the one you are choosing is covered with right period. Some companies may offer lifetime warranties, which is the best advantage of steel doors. Pay some attention to consider costs and benefits of the particular door are interested.
Check if the price is really worth and look around for bargains. Look for long lasting doors that would boost the aesthetics of your home and garage. Read catalogues, brochures and ask garage door repair Danbury technicians. Never base your decision on one element alone but consider other qualities too.
To conclude, a garage door opener will complement your steel door. It is easy to find a door opener that suits your needs and preferences because there are many models to choose from.