Product Review – Google Nexus 4 Mobile Phone.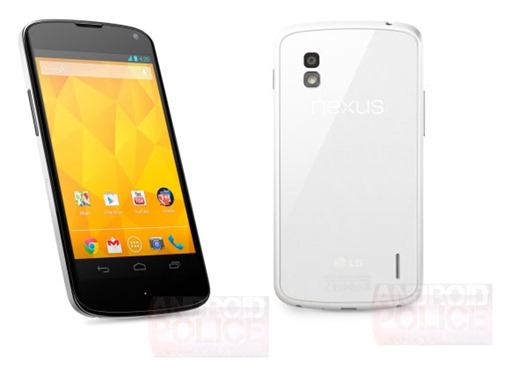 Designed by search giant Google and manufactured by LG Electronics, the Nexus 4 mobile phone is a high-end, yet affordable, Android smartphone.
The Nexus 4 was launched in November 2012 and was such a sought after product that initial stocks sold out within 30 minutes. Consumers who missed out on launch day had to wait until January 2013 before the phone became available again.
So what makes the LG Nexus 4 such a popular choice and why should you consider buying one?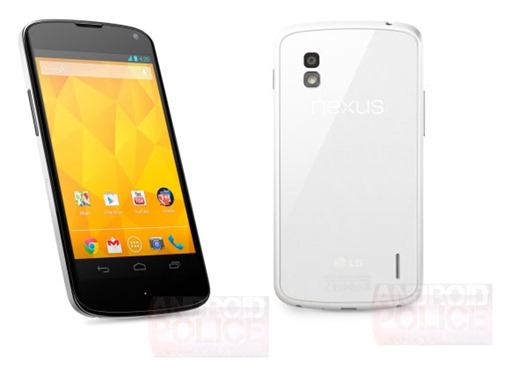 Technical Specifications and Design.
The LG Nexus 4 is available in black or white, and in 8GB and 16GB versions, and is notable for its minimalist design, something that appeals to many smartphone users. Measuring 133.9mm x 68.7mm x 9.1mm and weighing in at 139g, it's not the most petite of smartphones, but it looks sleek.
Its all-glass front is made from Corning Gorilla Glass 2, which is tougher and more scratch-resistant than standard glass, and the phone features a sparkly design on the reverse.
It features a 4.7 inch, 768 x 1280 pixel, True HD IPS Plus touchscreen, so you'll benefit from crystal clear, sharp images, and later versions have two small bumps on the bottom of the phone, which have been designed to assist with sound quality. It also has a 1.3MP camera on the front and an 8MP camera on the back, and you can shoot videos in 1080 p (full HD), 720p or 480p.
The Nexus 4 incorporates a powerful Qualcomm Snapdragon S4 Pro APQ8064 processor with 1.5GHz, quad-core CPU, so you'll enjoy super-fast performance. It was also the first phone to use the Android Jelly Bean 4.2 operating system, a faster and more accessible version of the original Jelly Bean (Android 4.1) system, which has a number of new features too.
The phone is powered by a 2,100mAh, rechargeable battery but this can't be removed from its casing, so you can't switch it for a spare. The 2GB memory isn't expandable either – something worth bearing in mind if you like storing a lot of data on your phone.
Nexus 4 Mobile Phone Features.
The LG Nexus 4 is packed with user-friendly features, so it has plenty to offer. One feature that you might find handy is the swipe function on the keyboard. You can type out your messages and texts in the traditional way or swipe your finger from letter to letter and allow the phone to predict the rest of the word.
The phone also can also be operated using Google's built-in voice recognition software, although this is considered by many to be less accurate than Apple's Siri software.
If you're a photography fan, you'll love the editing options available on the Nexus 4. You can change the look of your snaps using a wide range of filters and Android 4.2 also incorporates Photo Sphere, which enables you to take 360 degree, panoramic shots. There are less options available when shooting and editing videos, but you can shoot time-lapse videos.
The Nexus 4 also features Google Maps and Google Now, which displays information such as traffic conditions, the weather forecast and your appointments on an easy to view card, and you can download Android apps from the Google Play store too. One thing it doesn't support, however, is Flash.
It also has Wi-Fi connectivity, 3G connectivity and Bluetooth capability, although it does not support 4G.
Why choose the LG Nexus 4?
One of the main reasons for buying the LG Nexus 4 is that it's more affordable than many models with similar specifications. However, this smartphone also has many other advantages too, including its attractive design, fast processor and the fact that it uses the feature-packed Android 4.1 operating system.
What if I'm not technical?
You do not need to be a genius to enjoy all of the features of the Nexus 4. It may be technically advanced, but the Jelly Bean operating system is intuitive to use and easy to get used to.  Businesses will also be interested to know that the phone can be syncronised with Microsoft Exchange. You can synchronize your email, calendars, contacts and more. Speak with your IT person or an IT company who will can help you set this up.
Pros and Cons of Choosing the Nexus 4
If you're still trying to work out whether or not the Nexus 4 is the right smartphone for you, a quick look at the pros and cons of choosing this model may help you to make your decision.
Advantages of the Nexus 4
It's cheaper than many other smartphones with similar specifications.
It features the Android 4.2 Jelly Bean operating system.
It has a superb display screen so you'll get amazingly clear, sharp images
It has a sleek, stylish design and you can get it in black or white.
Its Qualcomm Snapdragon S4 Pro APQ8064 processor with 1.5GHz, quad-core CPU means that it's fast and powerful.
Disadvantages of the Nexus 4
You can't remove the battery to charge it or swap it for a spare battery when it runs out of charge.
There isn't an expandable memory option and it only has a fixed memory of 2GB
It's only available in 8GB and 16GB versions, so you may not be able to get the storage capacity you need.
It doesn't have 4G connectivity.
It doesn't support Flash.
Conclusion.
If you're looking for a high-performance smartphone and you're on a budget, it's worth taking a look at the LG Nexus 4. It has excellent specifications, fantastic features and looks great, and it's cheaper than many of its competitors, so it could be a great option.
Resources.
Official Nexus website – http://www.google.co.uk/nexus/4/
David is a technology enthusiast and a bit of a geek. When he isn't doing his day job at Our IT Department, David loves to write about the latest technology news and product reviews.