Preparing Your Home For Real Estate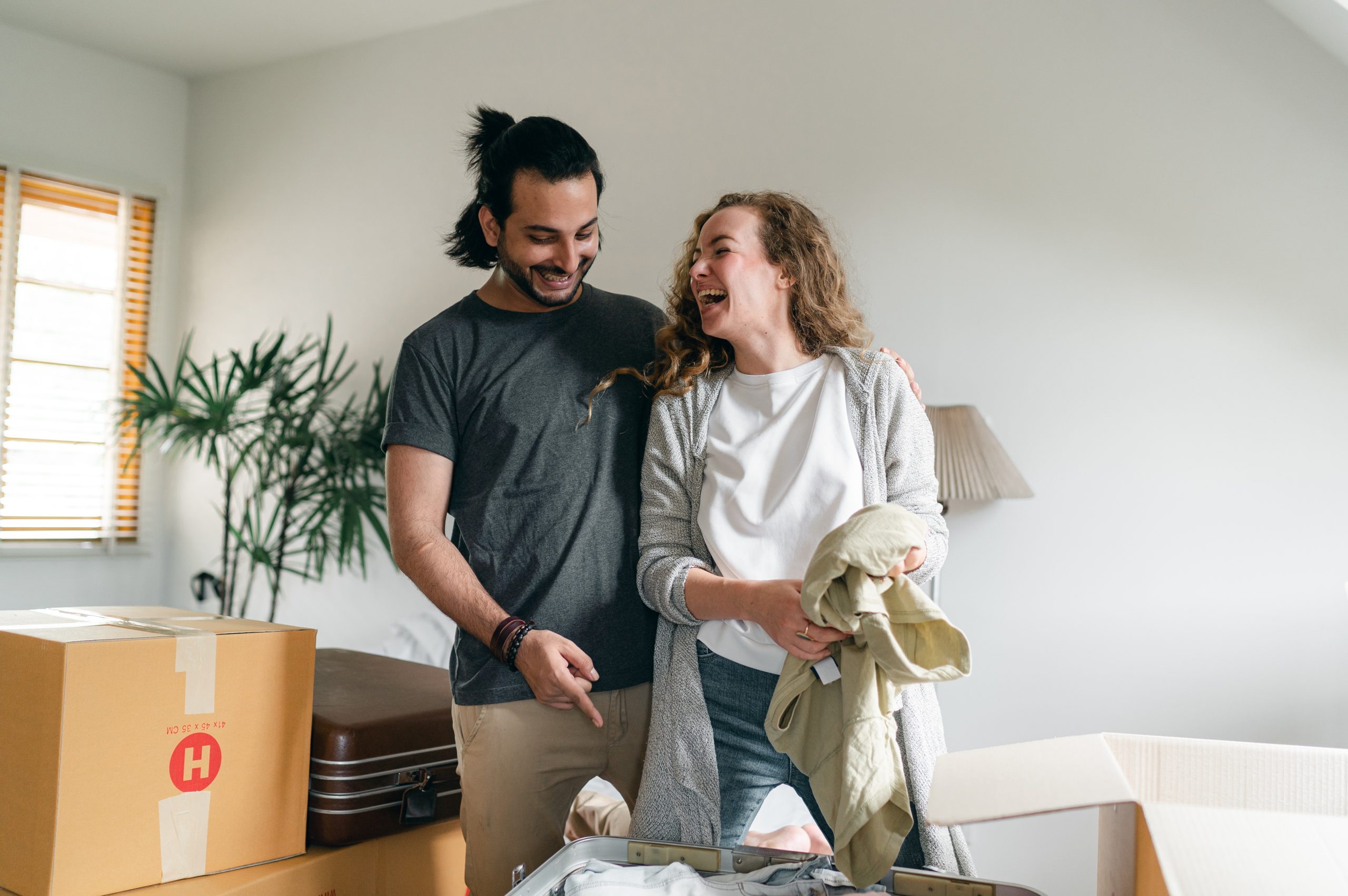 One of the most important parts of selling your home is making sure that it stays in the minds of potential buyers. It is important to make sure that everyone who comes to view your home gets the best first impression that they possibly can. This way, you have a much better chance of selling your home. However, there are many things that you can do to make a sale much more likely. Dressing and staging your home for potential buyers can raise your selling price by up to 10%. Here are all of the best ways in which you can prepare your home before it goes on the real estate market. 
Declutter
One of the most important parts of making sure your home is suitable to be viewed is making sure that everything is decluttered, particularly if you're going to be still living in your home while viewings happen. Consider getting rid of all of your knick knacks and miscellaneous items and put them in storage boxes, so they can be ready for when you move home. Prospective buyers want to be able to imagine their own furniture and input into a home they're considering buying, so make sure that the clutter is gone so they can see what the space will look like when empty. 
Deep Clean
A clean home is extremely important when it comes to making potential buyers seriously consider buying your home. No one wants to buy a home that is already dirty and needs a lot of cleaning work done as soon as they move in. You need to be doing a massive deep clean to your home, looking in every nook and cranny for dirt and grime. Leave no stone unturned – clean under furniture, in every corner. Remove appliances such as washing machines if you need to – a pristine home is one that is way more likely to receive positive attention. 
Improve The Lighting
No one wants to live in a dark and depressing home. One of the best ways to display the beauty of your home is to improve your lighting, as light and bright spaces look much more inviting and spacious. Improve your overhead lighting and lamps by replacing all of the bulbs and positioning the lighting to reflect better around the home. You should also consider leaving curtains open, so people can experience the space when it's full of natural light. Top Tip: mirrors displace light around the home, so to improve lighting, add a few to your walls. 
Sort Out Any Smells
A bad smell is certain to make potential buyers leave your home and not want to buy it. Living in a home for a very long time can make you nose blind to certain smells and make you not notice when certain smells could be permeating into your home. In order to make sure your home smells as fresh as possible, you should be cleaning all of your soft furnishings including carpets to ensure that any smells from pets are cleaned out of your home. Opening all of the windows and burning non offensive candles or investing in reed diffusers is a great way to ensure your home always smells great. 
Create Focal Points
In order to make your home stand out in the minds of potential buyers, you need to make sure that the spaces within your home are interesting and nice to look at. For example, you should reorganise your home so that you have nice focal points within the rooms, perhaps with a painting or some interesting furniture. Creating a space which is interesting to look at will make viewers be more likely to remember your home and seriously consider it when it comes to buying a home. 
Enhance Your Kerb Appeal
The view of your home from the outside is one of the most important factors when it comes to making sure people remember your home. Your kerb appeal is your potential buyer's first impression of your home, so you will need to make it a good one. There are many ways in which you can enhance your kerb appeal in order to make the outside of your home look beautiful. Clean all of your winders and window sills, pressure wash your paving stones, make sure the front garden is mowed and plants are watered. This is one of the best ways to improve your home's visibility on the real estate market. 
Display Your Storage
Storage is one of the biggest pull factors when people are choosing a home, especially for families. If you have good storage options in your home such as a garage, hidden cupboards, a loft or a basement, make sure that these can be clearly seen by potential viewers. Make sure they are signalled or clearly visible. Let your estate agent know about these storage options so that viewers can be aware of your home's storage – this is one of the best ways to make people remember your home. 
Carry Out Any Repairs
Making sure that your home is in the best condition as possible is a great way to increase visibility on the market. Ensure that the small things that need to be repaired such as roofing, flooring, shelving and other DIY jobs are done before you invite people over to view your home. If there are any big jobs, you should consider contacting people to repair your home for you – the investment you put in now could pay off, and end up in your house price being raised by a significant amount. Potential buyers will pay more for homes that don't need any extra work upon moving in, so you have a great opportunity to make money here. 
Keep It Neutral
Although focal points are really good, you should make sure that your home looks pretty neutral. If your home is too vibrant or wacky, it could put people off your home. When viewing a home, people want to imagine the space with their own design input or furniture. Make sure that your home looks quite neutral so potential buyers can imagine themselves living there, and be more likely to put in an offer. 
Add Finishing Touches
One of the best ways to increase the likelihood of a sale is to make your house seem like a home. The best way to do this is add finishing touches such as fresh fitted bed sheets and flowers to make your home seem much more inviting and welcoming. Fresh linen can also make your home smell amazing, as well as making it feel homely and natural.
Improving your home for real estate is one of the best things you can do in order to raise its value and improve the likelihood of a sale – before putting your home on the market, make sure your home looks the best it can be.