Planning Your Winter Vacation – Head To Key West And Make It Colorful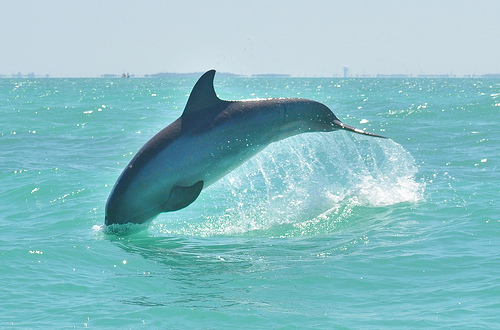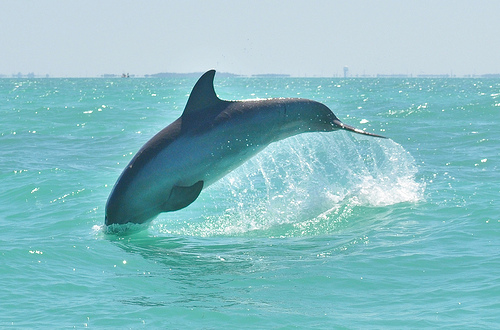 Follow Summer to Quirky Key West
It's time to start planning where you'll escape when the weather gets dreary. If the image of coconut palms waving their 'come hither' emerald fronds dances in your imagination, you might want to head to the Southernmost island of Key West where you'll find a tropical lifestyle and warm weather without packing your passport.
Few islands offer as much diversity of attractions and fascinations as does Key West. There are a huge number of fun things to – from fishing and sailing and other water sports – to quirky museums full of sunken treasure and stately picturesque homes and gardens to tour. The cuisine is world class and the watering holes, world famous and host to great live music day and night. The shopping is fun, and the art galleries and exhibitions attract artists and clientele from all over.
Fishing, Diving, Sailing and Other Ways to Enjoy the Warm Water
With winter water temperature as warm as many northern summer beaches, the water sports in Key West offer something for everyone who wants to heat up their bones. Soft white sandy beaches line the southern side of the island, from Smathers at the Southeast end, to Fort Zachary at the western shore. In between is Higgs Beach with a large children's playground and a great restaurant, Salute's, at sand's edge.
A few blocks along is a small beach tucked next to the famous Louie's Backyard restaurant – locals call it Dog Beach and the name tells you why. If beaches are your thing, be sure to take the ferry out to the Dry Tortugas – the amazing beaches there ring an island with a Civil War fort. Very cool.
Numerous charters will take you out on the water – whether you want to swim with the dolphins – go sailing, experience snorkeling or SCUBA on the coral reef – or parasail 600 feet above a "go-fast" boat for a true bird's eye view of the islands. The most popular charters are fishing charters, though. Key West has long been famous for its deep sea and backcountry fishing adventures.
Key West has been on the top of most anglers bucket lists since legendary sportsman and author Ernest Hemingway made the island his home in the 1930s. He targeted marlin, and boats such as the Mr. Z and Outer Limits are still catching the sought after trophy billfish today – this recent blogpost from the Mr. Z has a great video of a marlin caught just this month. Sailfish, dolphin, wahoo, snapper, tuna, king mackerel (kingfish), grouper, amberjack, barracuda, shark , cobia – all are caught often aboard deep sea fishing charters in the Southernmost waters – and for the most part these species can be caught year round.
If you're an angler with a passion for tropical saltwater fishing, you know I left out a few important species – bonefish, permit and tarpon – the grand slam targets for flats and fly fishermen (and women) in the backcountry of the Keys. If you're not familiar with flats fishing, this is quite the opportunity for adventure.
You and your guide, and perhaps one other person, will wend your way through the clear channels along the flats of the mangrove islands in the backcountry, keeping a sharp eye out for the grey ghostly shadow of a bonefish, the mirror glint of a permit – or the most sought after Silver King: the great tarpon! What is about these magnificent, frequently monstrously sized creatures that make tarpon fishing so addictive? They are agile, strong and promise you a great fight with acrobatic leaps out of the sea! And they like to bite! Definitely one of best fishing adventures you can have in the Florida Keys.
When You're Not Fishing – There's Still Plenty to do!
When you're not fishing, Key West's history is as colorful as it gets. There are stories (and museums) full of pirates and wreckers and sunken treasure! There are wild and crazy characters who have left their legends and ghost stories scattered along Key West's picturesque, tree-lined streets with its Victorian mansions and clapboard cottages. Many stately mansions and old homes stand testament to Key West's past – the Hemingway House, Truman's Little White House, The Oldest House and Gardens, the Audubon House, The Lighthouse and Keepers' Quarters, – just to name a few – can all be toured.
Wilder and More Colorful Than Anything – Fantasy Fest
There are festivals and art shows and street fairs most months. The most popular is a wild week of anything goes, body-painted bacchanalian reverie called Fantasy Fest. If you can imagine Mardi Gras only more outrageous you have a taste of Key West's most popular event. The October celebration starts with the Goombay Festival in Bahama Village on one weekend and culminates with the Fantasy Fest Parade on the Saturday night closest to Halloween.
In between there are non-stop parties – the headdress ball, the Coronation Ball where the Kng and Queen are honored, of course, the toga party, the tutu party, a zombie bike ride – and a host more! Everyone, and I mean everyone, wears costumes and most locals have one for every event. Of course, some costumes are nothing but airbrushed art on otherwise naked bodies, but that's just another example of Key West's colorful lifestyle.
Citations:
Would be the credit for the dolphin photo
Featured images:
License: Creative Commons
image source
License: Creative Commons image source
License: Image author owned
By M.-J. Taylor
M.-J Taylor lives in Key West in the winter and summers in Asheville. She loves fishing, diving, swimming, sailing – anything on the warm water of the Southernmost City.