Picture To People: Cool Online Graphic Apps Portal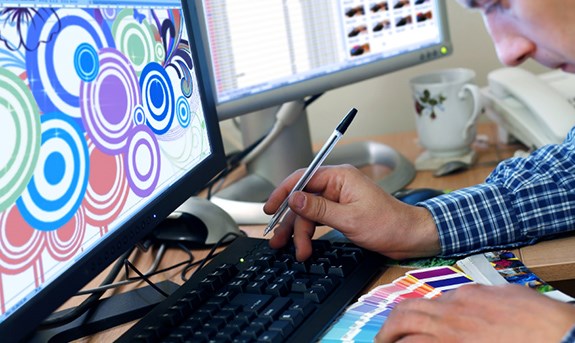 This may sound cliché, but great graphics make great presentations, be it on a website, a slide, or any other medium. You will agree with me that it can sometimes be challenging to get high quality graphics when you need them in a hurry. Using desktop applications like Photoshop can be tricky and; in cases where you do not have the skills to create your own graphics, outsourcing can sometimes be time consuming or in worst case scenarios, unreliable. In this post I will be sharing with you one of the best resources for quickly generating free, high quality online graphics. It is, in fact, the world's largest web portal for generating all kinds of graphics from text logos to image effects graphics and what have you. Picture to People has the world's biggest collection of free online graphic editors and generators.
I discovered P2P a couple of weeks ago and after using it to generate a number of graphic designs, I am convinced that it stands out as the best among all online text logo and image effects websites. With an easy to navigate website, they offer a broad range of image and text effect filters and generators along with countless exclusive photo effect editors to boot. For first time users, the website has a "how to use" section that provides general information on how to make the most of their online tools. Running on software built on Maccala technology, their setup is so simple that even without any designing skills you can generate your own custom text logos or image effects and download them in a matter of minutes.
Some of the effects generators and editors you can use (all of it for free) on Picture to people are: Watercolor Photo Effect Generator, Hair Text photo Effect generator, Neon Light Photo Effect Editor, Online Photo Cartoonizer, Sci-Fi Text Effect Logo Generator, Ink Engraved Drawing Photo Effect, Lego Photo Effect Creator, Page Curl Effect Generator, 3D Photo Effect Editor and many other awesome editors or effects generators. P2P is in fact, the ultimate graphic effect resource as you will always get a tool to meet your specific graphics needs.
One of the things I love about Picture to People is the fact that it is not a membership site. Hence, you are not required to sign up by submitting your email address or any other contact details before you can use this site. All you need is to have JavaScript enabled in your browser. All their services are free and you can download your images and text logos for free after generating them without fear of committing any form of copyright infringements. Your text logos and edited images are absolutely yours to use as you deem fit. With P2P, there are no strings attached! The site is also multilingual, so language is never a barrier when using their text effect generators since their online text makers support different languages ranging from English (UK and US), Afrikaans, Latin, German Spanish and Swahili, to mention but a few.
For you to fully understand and perhaps, appreciate the beauty and usefulness of P2P, I suggest you give one of their online tools are trial. However, I must warn that the simplicity and speed of the system may get you addicted to the website. I bet you will end up bookmarking it for quick and easy access. Happy editing!