Outdoor Fall Cleaning Tasks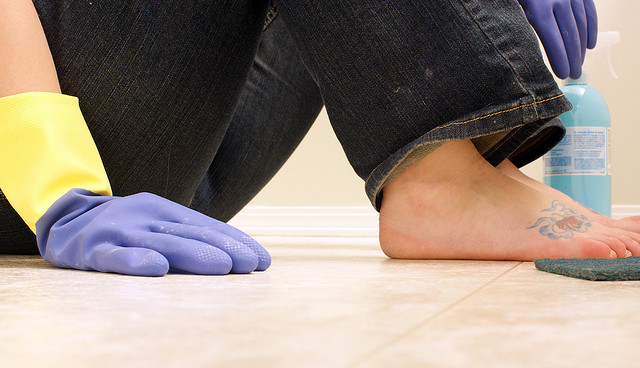 With fall coming, there appear many cleaning tasks and things to organize in your home. Contrary to what most people think, thorough outside cleaning should not be performed in spring only. Fall is considered a transitional season and for this reason we have to prepare our houses for the wintertime.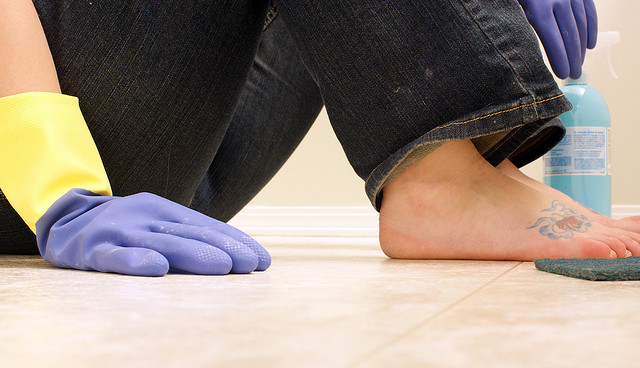 Although there seems to be little to do outside the house, in fact, it may turn out to be more than we have expected. Clearing leaves and storing stuff is not the only thing to be done.
Check out some of the chores you should do in fall in order to get ready for winter.
Prepare your yard
Rake up the leaves. This will help the grass be greener and thicker in the spring as it will prevent it from dying during winter. If you are planning to reseed new grass, then you had better do this during spring.
Another tip is to cut low your lawn. Make sure you gather the cuttings to prevent bacteria and insects from staying alive in the clippings.
Garage
Most of the time garages serve for storing all sorts of unrelated stuff, rather than just parking the car. During summer we tend to use this place to throw away different items such as toys, bikes and gardening tools. If you want to prepare your garage for the winter days you should free some space for tools like driveway salt, snow blower and other items. For example, you may take out part of the unnecessary tools and place them where they belong. Sporting equipment may be stored in the house. Bicycles can be hanged overhead in the garage. Use bicycle brackets for this purpose.
Other areas
If you have a pool, you should definitely call professionals to come and close it properly so that it remains unaffected by the winter cold. Also, if you own a built-in sprinkler system, make sure you have it winterized by a specialist, probably the agency that installed it. Don't postpone it for later, otherwise they may not be available as they will be piled up with other appointments within the town. And one never knows when the weather turns cold and the temperatures start going down. So hurry up.
In addition, take care of the downspouts and gutters. If you want them to work properly in the winter, make sure you remove all the dead leaves, pine needles and debris.
After you examine the front yard, take a look at the backyard and other parts of the house you often neglect. Check out corners and halls. Be sure to fill all the cracks to avoid insects and mice. They certainly will spot the critters fast so do yourself a favor and take care of everything now before it's too late.
What else you can do:
Store all the items you are not planning to use during winter
Store in all potted plants that need higher temperatures to live
Drain garden hoses, store them away
Clean grills and outdoor furniture and store it in if necessary
Inspect exterior paint and fresh it up a bit if needed
Call professionals for any of the tasks you can't deal on your own. Make sure you have your chimney inspected and clean. Cover all the outdoor furniture if you don't intend to put it indoors.
Make sure you have everything under control and you will spend winter days with less issues possible. Take care of your house now so that you don't have to think about it later.
Author Bio: Connie loves to share her cleaning experience from her previous workplace http://www.shinylondon.co.uk/house-cleaners-walworth-se17/ .